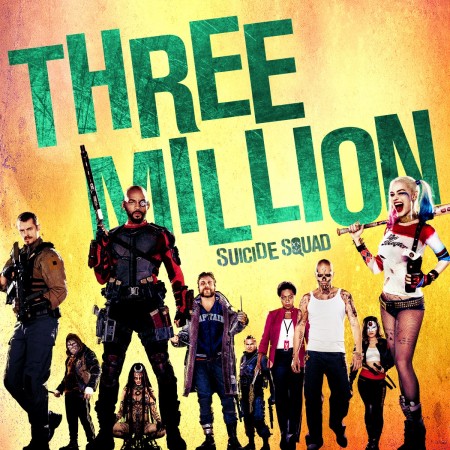 "Suicide Squad" is one of the most anticipated films of 2016, with the latest box office projections predicting that the movie will make $130-140 million in the opening weekend in US theatres alone. In fact, the DC/WB movie is expected to hit 57 countries and 4,200 theatres, with 380 in Imax and 400 more in large-format screens, making it the biggest August opener in recorded history.
Considering "Suicide Squad" is rated PG-13, the movie is going to get a wider audience, and even the pre-booking is said to be bigger than any other August release. The movie trailer itself impressed a vast number of audience, with the official trailer receiving over 56,544,996 views, of which an overwhelming majority gave it upvotes.
Despite the positive buzz, experts predict that DC's "Suicide Squad" may not fare as well as rival Marvel's "Captain America: Civil War," which opened with $180 million back in May. Still the highest grossing film of 2016, "Civil War" has garnered over $1,151,488,407 in the lifetime worldwide box office collections. In India, "The Jungle Book" earned more than even "Captain America: Civil War" when it comes to opening day box office collections and from social media trends it is clear that while "Suicide Squad" may beat the latter in the country, it cannot manage to do so when it comes to "The Jungle Book."
Also Read: 'Game of Thrones' ends with Season 8
A home box office collection of anything close to $130 million is extremely respectable on the opening day. Moreover, "Suicide Squad" has been the topic of over 2.1 million conversations on social media, according to ComScore, placing the DC film at No. 1 in this category.
More importantly, Warner Bros. booked stars that are international sensations to play the main character, like Will Smith (Deadshot), Margot Robbie (Harley Quinn) and Jared Leto (Joker). Even with the bad reviews given by critics, "Suicide Squad" should have no difficulty breaking the August opening record set by Disney/Marvel's "Guardians of the Galaxy" back in 2014, which was $94.3 million.
You can watch "Suicide Squad" in Indian theatres starting Friday, Aug. 5.