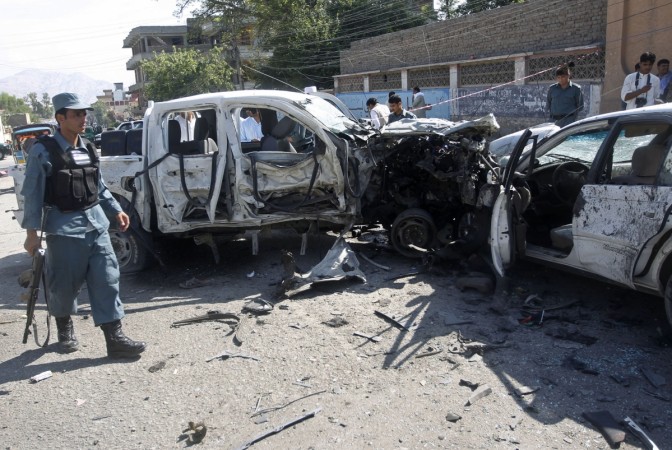 A suicide attack outside government buildings in Afghanistan killed 11 people and injured 40 people. No militant group has claimed responsibility for the attack yet.
A suicide attacker rode a motorbike up to the entrance of a government compound in the Asadabad city of Afghanistan's Kunar province and blew himself up, Reuters quoted Provincial Governor Wahidullah Kalimzai as saying. Asadabad is the capital of the Kunar province and is close to Pakistan's border.
"Most of the victims were civilians and children who were either passing by or playing in the park," said Kalimzai.
An anti-Taliban militia commander and tribal leader named Haji Khan Jan is reportedly among the dead.
Afghanistan's Ministry of Interior Affairs confirmed and condemned the attack in a statement.