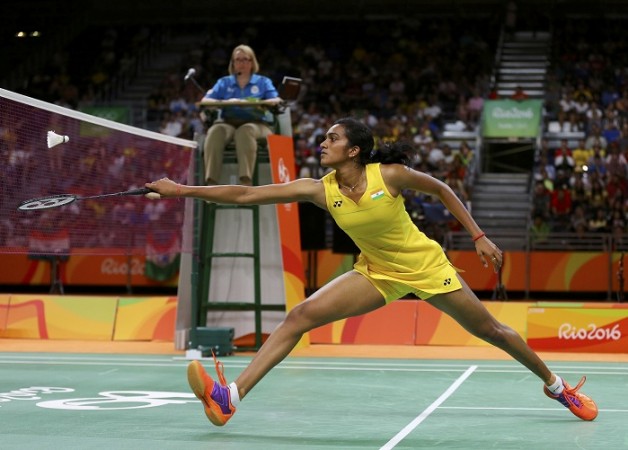 The prestigious mixed team championship, Sudirman Cup, is here as top teams from around the world compete at Carrara Sport and Leisure Centre in Gold Coast, Australia from Sunday, May 21. The competition is held once every two years, and is regarded one of the toughest team badminton event.
There are three different groups in the competition, and it is Group 1, which includes the heavyweights of world badminton including China, Thailand, Denmark, Japan and India among others. Group 2 includes Vietnam, Singapore, Australia etc and Group 3 comprise Sri Lanka Macau among others.
With the top teams in Group 1, let us concentrate on this group, which should produce some quality contest with the number of world class players in all nations for Sudirman Cup 2017. India, who have become one of the strong teams, will look for some wonderful display from PV SIndhu, Ajay Jayaram.
China will always be one of the strongest teams in the competition. They have won the title a record ten times while South Korea and Indonesia have won Sudirman Cup titles thrice and once respectively. India, despite their good performances, in the last few years, are still searching for their first title. Teams like India, Japan, Denmark and Thailand can give China a run for their money.
One has to note that there are five matches in each rounds, including men's singles and doubles, women's singles and doubles and also the mixed doubles. From here one understands, that for a country to emerge victorious, they need all their players to step up their game in Australia.
Here is a look at team in Group 1
Group 1A – China, Thailand and Hongkong
Group 1B – Korea, Chinese Taipei and Russia
Group 1C – Japan, Malaysia and Germany
Group 1D – Denmark, Indonesia and India
Fixtures
21 May - China vs Hong Kong @ 12 pm local time (7:30 am IST)
China beat Hong Kong 4-1
Korea vs Russia, Japan vs Germany, both matches @ 6 pm local time (1:30 pm IST)
Korea beat Russia 4-1, Japan beat Germany 4-1
22 May – Denmark vs India @ 12 pm local time (7:30 am IST)
Denmark beat India 4-1
Thailand vs Hongkong, Chinese Taipei vs Russia, both matches @ 6 pm local time (1:30 pm IST)
Thailand beat Hong Kong 3-2, Chinese Taipei beat Russia 4-1
23 May – Malaysia vs Germany @ 12 pm local time (7:30 am IST)
Malaysia beat Germany 5-0
India vs Indonesia @ 6 pm local time (1:30 pm IST)
India beat Indonesia 4-1
24 May – Korea vs Chinese Taipei, China vs Thailand, both matches @12 pm (7:30 am IST)
Chinese Taipei beat Korea 3-2, China beat Thailand 5-0
Japan vs Malaysia, Denmark vs Indonesia, both matches @ 6 pm local time (1:30 pm IST)
Japan beat Malaysia 3-2, Indonesia beat Denmark 3-2
25 May – Two quarterfinals @ 6pm local time (1:30 pm IST)
Korea vs Chinese Taipei, Thailand vs Denmark
Korea beat Chinese Taipei 3-1, Thailand beat Denmark 3-2
26 May - Two quarterfinals @ 12pm local time (7:30 am IST)
Japan vs Malaysia, China vs India
Japan beat Malaysia 3-1, China beat India 3-0
27 May – 1st semifinal @ 12pm local time (7:30 am IST)
Korea vs Thailand
Korea beat Thailand 3-1
2nd semifinal @ 6 pm local time (1:30 pm IST)
China vs Japan
China beat Japan 3-2
28 May – FINAL @1 pm local time (8:30 am IST)
China vs Korea
Korea beat China 3-2 to win Sudirman Cup 2017
Match venue: Carrara Sport and Leisure Centre in Gold Coast, Australia
Date: 21 May-28 May
TV listings: India – Star Sports 2/HD
Live Stream: Hotstar
RESULTS WILL BE UPDATED AT THE END OF EVERY MATCHDAY