Kiccha Sudeep is back after a gap of a year. The actor, whose last film was "Maanikya" released in May 2014, is returning with "Ranna", which is set to be released on Thursday, 04 May, in Karnataka.
Taking note of the craze around the film, the makers are releasing "Ranna" in 200+ screens in the state, apart from arranging for early morning shows in select theatres.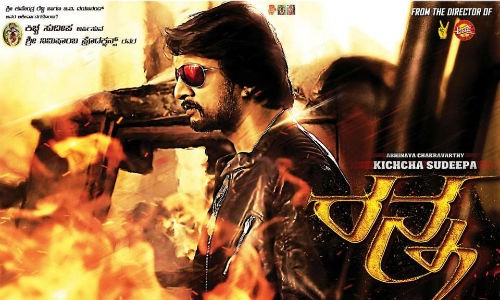 The news was confirmed by Kiccha Sudeep on Twitter. He wrote, "N special tnxx to all those exhibitors fr showing soo mch confidence in th film by havin 6 am shows tmrw morn in almost 100 theaters across."
The Kannada film will be released in the US, Canada and the UAE as well.
"Ranna" was supposed to be released during the holiday season in April. But the shooting was not completed in time for some reason, resulting in the delay. The postponement almost created trouble for other movies, which were ready to hit screens in this month.
Shivaraj Kumar's much-hyped "Vajarakaya" is also ready and it was expected that the movie would lock horns with "Ranna". However, the timely intervention of industry heads helped the producers to settle the issue amicably.
Thanking all the producers, Sudeep tweeted: "It's very touching to see soo many excited bout Ranna releasing. Tnx soo mch..I also apologise to all those producers who kpt their release on hold cz of Ranna..Delay was totally unintentional nor had any reason attached.. Hearty tnx fr th respect showered..im touched."
"Ranna" has been directed by Nanda Kishore of superhit "Victory" fame. It is a remake of blockbuster Telugu movie "Attarintiki Daredi", which starred Pawan Kalyan, Samantha and Pranitha in lead roles.
In the Kannada version, Sudeep, Rachita Ram and Haripriya are in the lead roles. Prakash Raj aka Prakash Rai and "Roja" fame actress Madhoo also play important roles, along with Devaraj. The film has V Harikrishna's music, Sudhakar R Raj's cinematography and KM Suresh's editing.