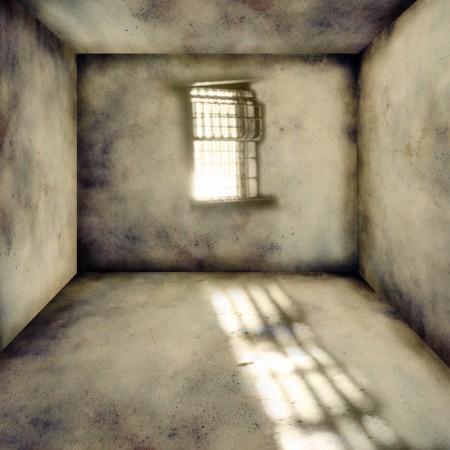 Meriam Ibrahim, a Sudanese woman sentenced to death for marrying a US Christian citizen, gave birth to a baby girl in prison on Wednesday.
Ibrahim was found guilty of converting from Islam to Christianity, and was sentenced to death for adultery and apostasy (abandonment of a religion) on 15 May.
She was also sentenced for 100 lashes, which she will receive before execution. After the ruling, Ibrahim said that "she would rather die than renouncing her Christian faith."
She gave birth at the hospital wing of Omdurman Federal Women's Prison in North Khartoum.
"This is some good news in what has been a terrible ordeal for Meriam. I am planning to visit her with her husband Daniel later today. I think they are going to call the baby Maya," Ibrahim's lawyer Mohaned Mustafa Elnour told Daily Mail.
Ibrahim was three weeks pregnant with her second child when she was arrested in September 2013. Since February, she was kept at the Federal Women's Prison along with her elder son Martin.
Ibrahim is the daughter of a Sudanese Muslim father and an Ethiopian Christian mother, according to The Guardian. But she was raised a Christian, after her father left her and her mother. In December 2011, Ibrahim married US national Daniel Wani.
An Islamic Sharia judge had stated that she would be forgiven and could avoid the death sentence if she publicly announces her faith in Islam, and become a Muslim again. However, Ibrahim refused to change her religion again.
"I refuse to change. I am not giving up Christianity just so that I can live. I know I could stay alive by becoming a Muslim and I would be able to look after our family, but I need to be true to myself," Ibrahim had stressed.
Even Wani offered full support to his wife's stand. "My wife is very, very strong. She is stronger than me. She did not flinch when she was sentenced. It was amazing to see, particularly because she is the one facing the death penalty," he said.
The court had also announced that their son Martin's custody would not be given to his father as the toddler is considered a Muslim.
"I wanted to take Martin away with me, but I knew I couldn't. It's not good place to be for a little boy to be. I am not allowed to spent time with them because the Sudanese officials do not recognize them as my wife and son," Wani added.