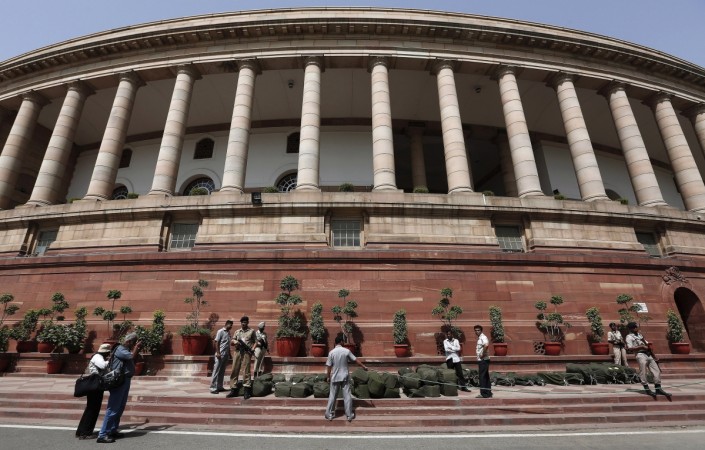 All the seven vacancies in the nominated category in the Rajya Sabha may be filled by individuals who are known supporters of the Bharatiya Janata Party (BJP), reports said on Thursday. The Rajya Sabha has a total of 12 seats set aside for people with expertise in various fields, such as art, literature, culture, and science, among others.
The BJP, which has a minority in the Rajya Sabha, is attempting to increase its hold over the Upper House of the Parliament in order to overcome the hurdles it has been facing in passing bills. Elections were held in March 2016 for 12 non-nominated seats and another election will be held in July for 64 seats when the number of BJP MPs is set to rise as the number of Congress MPs decreases, according to Scroll. Meanwhile, the central government has nominated some of the staunch supporters of the BJP for the Rajya Sabha seats.
Government sources and sources in the BJP told the Hindustan Times that BJP leader Subramanian Swamy, former journalist and BJP spokesman Swapan Dasgupta, Malayalam actor and BJP's star campaigner in Kerala Suresh Gopi, former member of National Advisory Council Narendra Jadhav and boxer Mary Kom have been nominated by the Central government. Other sources told the newspaper that former cricketer Navjot Singh Sidhu may also be nominated.
It is yet to be decided if journalist Rajat Sharma or actor Anupam Kher would be nominated for the seventh seat.
The five of the 12 nominated Rajya Sabha MPs who currently hold office are enterprenuer Anu Aga, actress Rekha, cricketer Sachin Ramesh Tendulkar, and lawyers K Parasaran and KTS Tulsi.
The government took the decision to fill the seats before the beginning of the Parliament session on Monday. President Pranab Mukherjee would select the candidates based on the recommendation of the central government, which needs support to pass its crucial GST bill on goods and services tax in the Parliament, according to the Times of India.