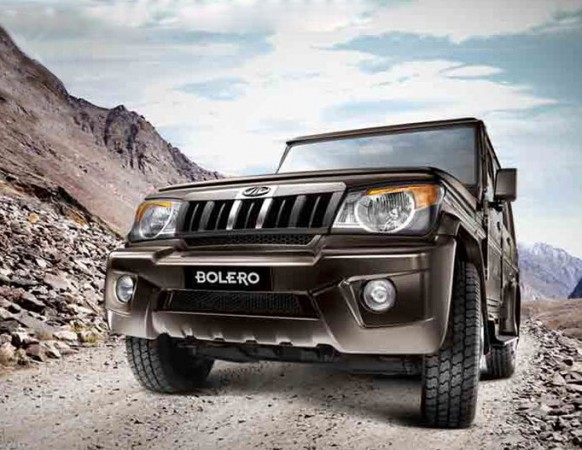 India's leading utility vehicle manufacturer Mahindra & Mahindra is reportedly working on a sub-four metre Bolero with smaller engine to address the new government regulations that is not in favour of bigger vehicles.
Bolero, Mahindra's highest selling model currently, is 4,107mm in length and is powered by a 2.5-litre m2DiCR engine. Both make the Bolero ineligible for the central government's excise duty benefits for vehicles under four metre lengths and engine capacity below 2,000cc . In addition to this, Mahindra is one of manufacturers most affected by the Supreme Court's verdict in December that banned registration of diesel SUVs over 2000cc till March 31 in Delhi and NCR to curb pollution.
Also the introduction of Infrastructure cess on automobiles in Budget 2016 will have an adverse effect on the sales. The decision to trim Bolero seems to have been taken to address all these concerns.
Internally codenamed U108, the small Bolero will be a new member in the sub-four metre vehicle line-up of Mahindra, which includes the TUV300, KUV100 and the soon-to-be-launched NuvoSport. The launch of small Bolero is expected in the second half of 2016 and the company is working to produce 25,000 units a year, ET Auto reported.
The move from Mahindra will also give Bolero a lease of life since the brand has been in the market for over 15 years now. Mahindra will also be forced to rework on Bolero before 2018-19 to meet the new crash regulations.