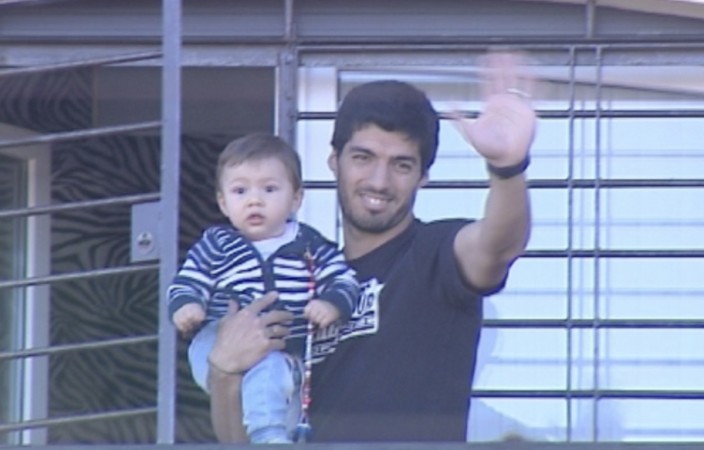 FIFA might cry foul as Luis Suarez, the heavily criticised Uruguayan forward banned by the football governing body, may some find some respite from his four-month suspension by playing football in Kosovo for a local club called Hajvalia.
If the offer is made and Suarez accepts it, he can play despite serving his ongoing ban as Kosovo are not part of FIFA. Hajvalia have expressed an interest in him and have also made an offer to take the Liverpool striker on a short-term loan, claims The Independent.
The club, reportedly keen on making the offer, won last season's Kosovar Cup and finished sixth in the country's league. The offer if made will not come with the astronomical sums of money associated with modern transfers, especially with regard to a player of Suarez's calibre.
Suarez would only be paid £1,200 a month, with Hajvalia reportedly unable to offer Liverpool more than £24,000 for the deal, according to the report.
"As we are not part of Fifa yet, I think he can play in Kosovo, so we have an offer that we will send to Liverpool. This is the maximum we can offer. We offered 30,000 euros and a salary of 1500 for each month. This might sound ridiculous to him, but that is all we can do," the report quoted Hajvilia's director Xhavit Pacolli telling Kosovo daily Sport Plus.
If Suarez is willing to play for the Kosovan club, they would welcome him and it would be an ideal move for all parties, according to Pacolli.
But even if Suarez wanted to cock a snook at FIFA for imposing - what in some quarters is perceived to be - a very draconian ban, the low sum of money may thwart him from playing for the Kosovan club.
Furthermore, Hajvalia may have to compete with Barcelona, who have reportedly expressed an interest in securing the services of the Uruguayan, despite the biting incident. The Catalans are expected to pursue a move for the menacing Liverpool striker, despite his suspension, reported The Telegraph.