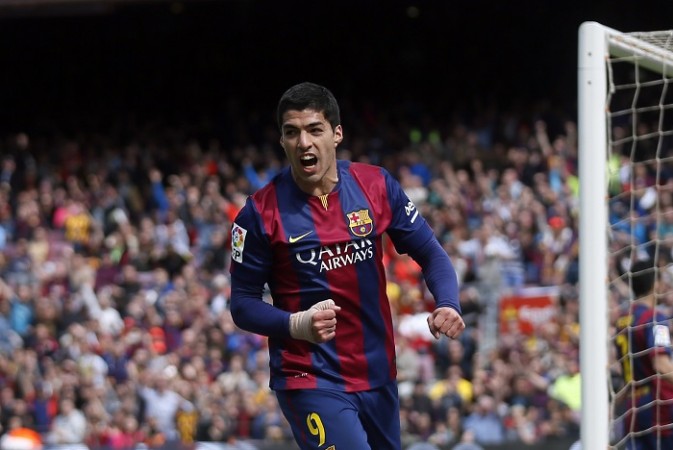 Barcelona striker Luis Suarez has again hit out at the British media, claiming that they were the main reason behind his decision to leave Liverpool last summer.
The 27-year-old Uruguayan was a big hit in the Premier League last season as Liverpool nearly lifted their first English league title since 1990.
However, Suarez, who was involved in a lot of controversy during his time at Anfield, ended his three-and-a-half year association with Liverpool as he completed a £75 million switch to Barcelona last summer.
And the former Ajax striker, who has agreed to play a charity match organised by the Liverpool FC Foundation on 29 March, says that he made this decision after growing "tired" of the British press.
"I don't know if there is a campaign of the English press towards me, but it can be seen that they miss me," the Uruguayan told beIN SPORTS. "They criticise me so much that they look for something that is not there to draw attention."
"They published images of me (next to Demichelis) in the morning and when they saw that that was false those images disappeared off the pages. I said enough and that they leave me alone and that I went because I was tired of them, but yet they are still looking [for me]."
However, the 28-year-old says he is happy after fulfilling his dream of playing for Barcelona, who according to him are "the best club in the world".
"I am very happy at Barca, I fulfilled a dream to play at the best club in the world and now I am enjoying it. I am contributing things to the team and that leaves me calmer and makes me feel important," he added.
Suarez insists that his family (his wife, daughter and son) are also happy in Barcleona.
"The family are very happy in Barcelona and enjoying a city that we knew. The children are in the school and my wife is very happy."