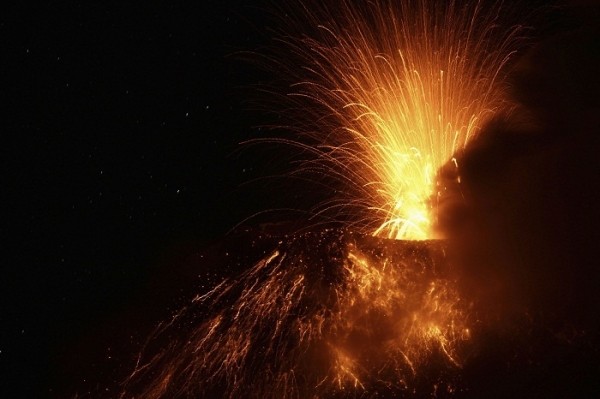 Europe's most active volcano, Mount Etna, erupted on Tuesday in Sicily releasing a great amount of lava and ash.
Roads were covered with volcanic ash and stones. The night sky turned a red shade with lava shooting high into the air.
No casualties were reported since the villages near the volcano were not inhabited.
The eruption did not cause any disruption in air traffic in surrounding areas, reported The Telegraph.
The National Institute of Geophysics and Volcanology, Italy, had earlier warned that the area was experiencing growing volcanic activity in the recent months.
The huge eruption can also be seen from space and several satellite images of the Etna eruption have been captured.
Mount Etna stands tall at a height of 9,842 feet and is located in the eastern part of Sicily.
Italy has witnessed numerous volcanic eruptions over the years. Mt Vesuvius, considered the most deadly volcano, erupts every 20 years. Vesuvius had left Pompei city under ashes in 79 AD.
Here is the video of Mount Etna eruption: