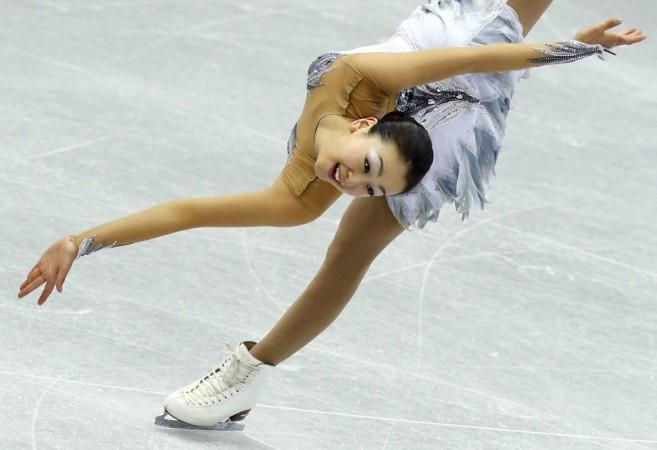 Mao Asada of Japan won the 2012 Grand Prix Final of figure skating on Saturday, beating Ashley Wagner of the United States, Akiko Suzuki of Japan, Kiira Korpi of Finland, Elizaveta Tuktamysheva of Russia and Christina Gao of United States.
[STUNNING PHOTOS OF GIRLS AT ISU GRAND PRIX 2012]
It was a close fight till the free programme where Mao Asada raced far ahead of her opponents. Ashley Wagner, who was just a half a point behind Asada, fell twice in the free skate and settled for a second place while Akiko Suzuki of Japan was placed in the third position.
In the men's individuals too, Daisuke Takahashi of Japan won the title by beating two-time reigning world champion Patrick Chan of Cannada. Chan was placed second and Yuzuru Hanyu of Japan third.
The 2012 ISU Grand Prix figure skating held at Sochi, Russia, concluded on Saturday.