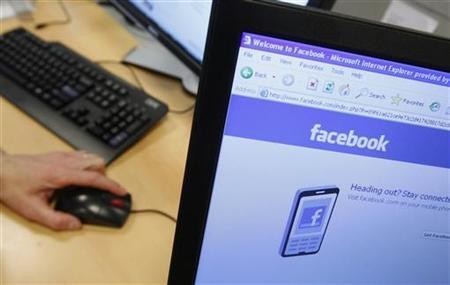 A research team on Thursday revealed interesting facts on how parents and kids interact on social networking website Facebook and how these interactions reflect in their real life.
According to a study conducted by Moira Burke, a research scientist at Facebook, and University of Michigan associate professor Lada Adamic, young children actively send friend requests to their parents and this trend declines from the age 13 and above.
"With the holidays approaching, and families gathering all over the world, we wanted to understand how parents and children on Facebook communicate," CNN quoted a Facebook post, which analysed data over the past two months.
The research studied online interactions between kids and parents and cited questions like who interacts with whom, who initiates the conversation and how the conversation builds up. The analysis revealed that friendship between 13-year-old kids and their parents were primarily initiated by kids. Only 40 percent of those in their early to mid-20s take initiative to add their parents on Friends list, where as 50 percent of those in their mid-40s initiate online friendship with their parents.
The study also revealed words that family members post on each other's timeline. While mothers use phrases like "COME HOME" and "my darling daughter", fathers like to use post lines like "ha ha ha" and "my darling." The most commonly used phrases by parents include "I'm so proud, "all my heart," "well done," "proud of you" and "call me," said Facebook. Parents and kids also share videos and photos as part of their online interaction.
"We are happy to see that our data surfaces the affection, care, and closeness of family ties," the post added.