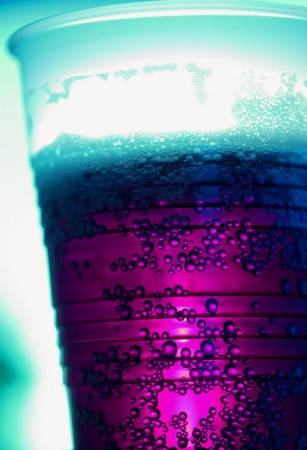 Excess of sugary drinks can lead to an earlier menarche -- the first menstrual bleeding in girls -- and can put them at the risk of developing breast cancer later in life, latest research shows.
Girls who consumed 1.5 servings of sugary drinks daily attained puberty 2.7 months before girls who limited their sugary intake to two or less a week.
"Our findings suggest that frequent consumption of SSBs [sugar-sweetened beverages] may be associated with earlier menarche. A one-year decrease in age at menarche is estimated to increase the risk of breast cancer by 5%.... Thus, a 2.7 month-decrease in age at menarche likely has a modest impact on breast cancer risk," the authors, wrote while concluding their study, according to a news release.
Dr Karin Michels and colleagues from Harvard Medical School in US based their findings on 5,583 girls, aged between nine and 14, enrolled in the Growing up Today Study.
The questionnaires were used to determine sugary drink intake among participants. Researchers concentrated mainly on added sugar (sucrose, glucose, corn syrup) or caffeine intake through carbonated drinks (diet soda, colas), non-carbonated fruit drinks (lemonade, punch) or sweetened ice tea.
The study also considered certain other factors that influence first menstruation including birth weight, physical activity, race, ethnicity, height and family background.
Girls who reported consuming more sugary drinks had their first menstruation at 12.8 years, while girls who took fewer sugary drinks entered puberty at 13.
However, the study couldn't find any negative impact with the intake of diet sodas and naturally sweetened drinks like fruit juices.
Comparing the results to the girls' BMI (body mass index), researchers found that girls who took more number of sugary drinks had 22% greater chances of getting first periods early. Added sugar with a higher glycemic index can increase insulin concentrations and sex hormones, researchers, while explaining the occurrence, said. Excess intake of caffeine can also give similar results.
Findings have been detailed in Human Reproduction.