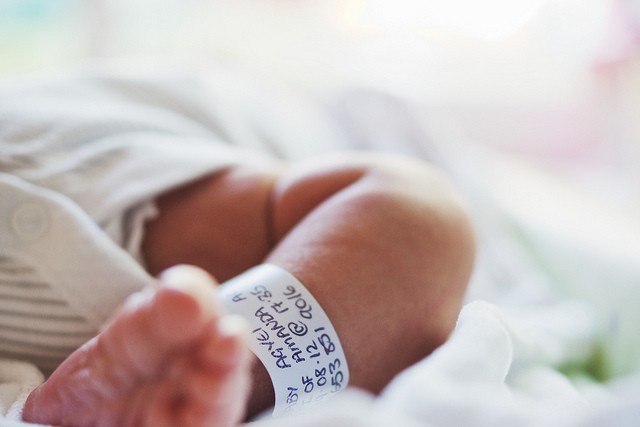 Researchers have identified the factors that influence a baby's growth in the womb and its size at birth.
A team of Oxford University researchers looked at nearly 60,000 pregnant women in eight countries including, Brazil, China, India, Italy, Kenya, Oman, UK and the USA, and found that maternal educational status, pregnancy care, nutritional intake and health were some major factors that explain why babies born in different populations and countries differ in size and growth.
"Currently we are not all equal at birth. But we can be," lead author of the study, Professor Jose Villar from the University of Oxford, said in a news release. "We can create a similar start for all by making sure mothers are well educated and nourished, by treating infection and by providing adequate antenatal care. Don't tell us nothing can be done. Don't say that women in some parts of the world have small children because they are predestined to do so. It's simply not true."
For the study, researchers followed the women from early pregnancy to the birth of their baby. Ultrasound was used to monitor baby's bone growth in the womb. Researchers noted down length and head circumference of babies after birth. Results showed that babies born to healthy moms had similar growth in the womb and shared the same size at birth.
Interestingly, the INTERGROWTH-21st study produced similar results as the Infant and Child Growth Standards set up by the World Health Organization (49.4 ± 1.9 cm and 49.5 ±1.9 cm respectively).
The study also highlighted the need for an international standard to evaluate foetus growth and new-born size. "This is very confusing for doctors and mothers and makes no biological sense," senior author of the study, Professor Stephen Kennedy, said. "How can a fetus or a newborn be judged small in one clinic or hospital and treated accordingly, only for the mother to go to another city or country, and be told that her baby is growing normally."
The study has been published in The Lancet, Diabetes & Endocrinology.
A birth weight of less than 2,500 grams (five pounds and eight ounces) is considered to be low. Low birth weight has been a concern for health experts as it has been associated with several health problems in children, including intellectual disabilities, hearing or vision loss, and learning problems. Studies have also linked underweight at birth to a wide range of deadly diseases, including cardiovascular diseases, kidney disease and diabetes in adulthood and birth weight below 3.3 pounds to autism spectrum disorder (ASD).