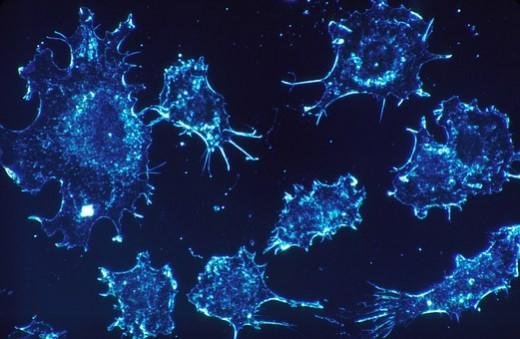 Amidst row surrounding the connections between cancer and mobile phone radiations, a new study conducted by researchers at the National Toxicology Program (NTP), United States has found that radiations on phones, especially in 2G and 3G devices could result in the growth of cancerous tumors.
During the research, scientists who conducted experiments on rats found that the link between cancer and mobile phone radiation is a reality. As a part of the study, researchers placed the rats on specially made chambers, and they were later exposed to phone radiations. Scientists exposed these rats to phone radiations while they were in their mother's womb, and later throughout their lives.
Further analysis revealed that male rats were more prone to develop cancerous tumors when compared to their female counterparts.
"The exposures used in the studies cannot be compared directly to the exposure that humans experience when using a cell phone. In our studies, rats and mice received radio frequency radiation across their whole bodies. By contrast, people are mostly exposed to specific local tissues close to where they hold the phone. In addition, the exposure levels and durations in our studies were greater than what people experience," said John Bucher, a senior scientist at the NTP in a recently issued statement.
Interestingly, the rats who were exposed to radiation tended to live more than their counterparts who lead a normal life. Rats who were exposed to radiation showed a considerable decrease in developing chronic kidney disease that often causes death in older rats.
However, the study did not study the effects of 5G radio frequency radiation (RFR).
"5G is an emerging technology that hasn't really been defined yet. From what we currently understand, it likely differs dramatically from what we studied," said Michael Wyde, a lead toxicologist who took part in the study.
The new findings come in contrary with a 2016 study report which claimed that smartphones and cell phones will not result in the growth of cancerous tumors. The study conducted by scientists at the University of Sydney revealed that there are no visible factors which substantiate the connection between cell phone radiation and tumor growth.