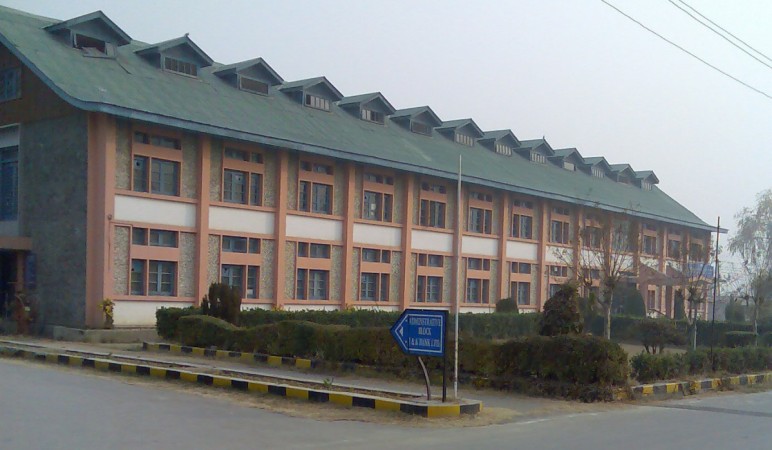 The National Institute of Technology, Srinagar remained embroiled in controversy as fresh protests were launched Friday by non-local students in Jammu and Kashmir. A protest march was taken out by students who were reportedly trying to talk to media parked outside the institute.
A group of students tried to march towards the main gate Friday, but was stopped by the security force personnel on duty inside the campus, officials told Press Trust of India. The students shouted slogans in favour of their demands but later went back inside the campus, the officials added.
Non-local students had said that they did not feel safe in the institute and demanded that the campus be shifted out of Kashmir, the PTI reported.
"We are not safe and we are too afraid to study. The faculty is not good to us and we are scared of the police," a non-local student was quoted as saying by BBC.
In a counter charge, a local student told BBC, "We are a minority in the campus. What can we do? They now think that the Indian government is on their side and they can do anything."
The engineering college, which has around 3,000 students, including local and non-local, has been simmering with tension since India lost to West Indies in the T20 World Cup cricket match. Kashmiri students allegedly supported the Windies side while students from various states supported the Indian team. This led to altercations, sloganeering contests, and reported tiffs over flag hoisting, all of which was followed by alleged police brutality.
A Union Human Resource Development (HRD) ministry team had gone to the campus for an investigation following the unrest. Meanwhile, the Central Reserve Police Force was also deployed on campus.
Students have been given the option to take their upcoming exams at a later date by the HRD ministry. The HRD Minister Smriti Irani also assured students that the fact-finding team would be stationed at the campus until the exams are over, according to Zee News.