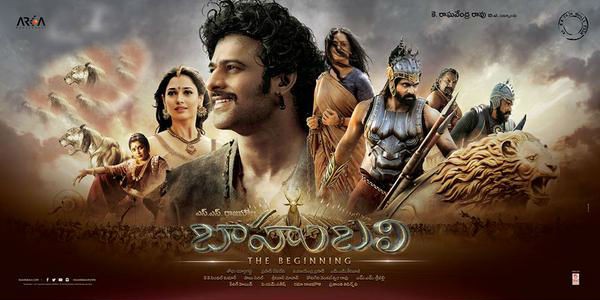 Even as the epic film "Baahubali - The Beginning" is breaking box office collection records of Indian films on the first day of its release, a couple of funny leave letters written by Telangana students to their princcipals to watch the period drama are going viral on social media.
In one of the letters dated 9 July and addressed to the principal of CMR Institute of Technology in Hyderabad, the students sought leave on 10 July and even invited him to join them to watch the film. The letter was signed by "Prabhas fans and Rajamouli fans".
"We need an official holiday tomorrow as the release of Baahubali.... So, kindly don't make any calls or messages, however, we are not going to come to college," the letter read. "We have one extra ticket, if you are interested you may join," it said at the end.
A similar letter is also making rounds on the Internet. This one is addressed to the principal of PSET college, whose students (or fans of Prabhas and Rajamouli) also invited their principal to watch the movie with them "free of cost".
The Prabhas-Rana Daggubati starrer "Baahubali - The Beginning" is the first of the two-part epic film. It is believed to have been made with a whopping budget of ₹250 crore, the highest in the history of Indian cinema.
The film has created a kind of craze among movie-goers as long queues for tickets were witnessed outside theatres across India. In states such as Telangana, Tamil Nadu and Kerala, theatres were running house-full, as tickets for the weekend have been booked in advance.