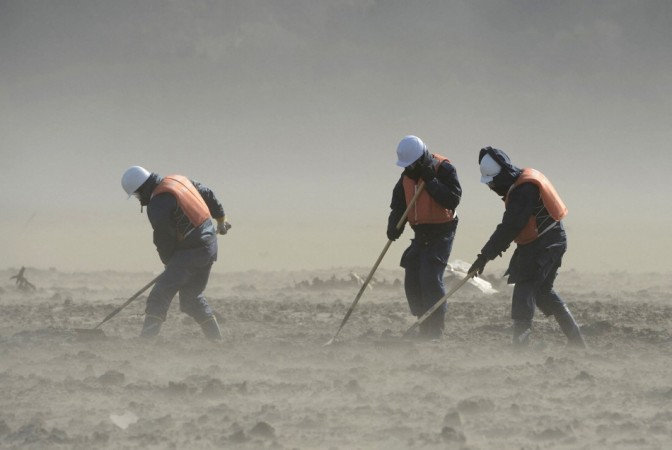 A strong earthquake struck the south-eastern province of Ibaraki Prefecture in Japan on Sunday at 10.55 am.
The 5.magnitude temblor shook eastern Japan including the capital city of Tokyo, the NHK public broadcaster and witnesses said.
According to the US Geological Survey, the epicentre of the quake was set 2 km south-west from the city of Ushiku in the Prefecture. The quake struck at a depth of 65.9 km.
The quake shook buildings in the capital but there were no immediate reports of casualties or damage to property. The ministry has not released any tsunami warning, reported Reuters.
The natural disaster struck just a week after a strong earthquake of 7.1 magnitude hit the country on 23 October. Following the earthquake, a powerful and shallow 20 cm tsunami struck Japan.
Last week's quake was at a depth of 10 km at 2.10 am local time, 327 km south-east of Ishinomaki in Miyagi Prefecture, according to the USGS.