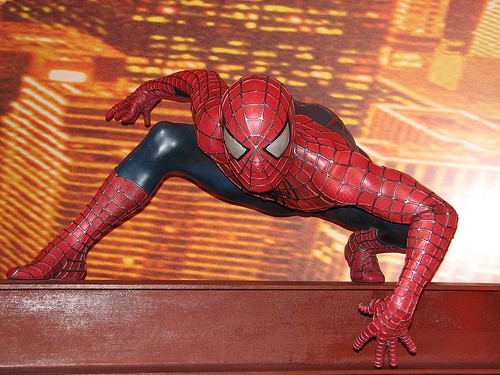 For all those great fans of the Spider-Man movie series, here is some good news.
Superhero movie 'The Amazing Spider-Man' will be hitting Indian cinemas on June 29 four days ahead of its slated screening in USA on July 3.
Sony Pictures India announced that they will advance the release of the latest series of the superhero flick, directed by Marc Webb, starring 28-year-old Andrew Garfield as Spider-Man. Bollywood actor Irrfan Khan plays an important role in the film.
"Each of the Spider-Man franchise films has broken records on its release in this territory. We are very confident that Indian audiences will enjoy the new reboot of the franchise even more because they are watching it before the U.S. and also, as this film has an India connect," Sony Pictures India Managing Director Kercy Daruwala was quoted as saying.
Hollywood studios consider India as one of the strongest market to sell their products, provided the success of previous movies released here, which have made path breaking gross collections. The studios and the distributors believe that releasing a movie before the US release is a key selling point.
Be it Avatar, Harry Potter series, Mission Impossible- Ghost Protocol, Transformers: Dark of the moon, have all made the film distributors gain huge profits at the box office collections.
Earlier, "Avatar" made at a mammoth budget was released in 2009 and it set a new collection record in the league of the highest Hollywood grossing movies with Rs 220 million in its opening weekend. However, "The mission Impossible- Ghost Protocol" starring Hollywood superstar Tom Cruise released in 2011 and the film surpassed "Avatar's" record by fetching 263 million rupees during its opening weekend.
In fact, Tom Cruise flew down to Mumbai to promote his movie, which also starred Bollywood actor Anil Kapoor.
The previous installments of the Spider-Man series have also had a great run at the box office not letting down film marketers in India.
Spider-Man 3, which was released in 2007, grossed Rs 680 million ($13.6 million), the highest collection for a Hollywood film distributed by Sony Pictures India.
Pitching high hopes on the Indian market, Sony Pictures India Director-Marketing Divya Pathak said: "After completing 75 years as a studio in India, 31 of which I have personally been a part of, I can say without a doubt that this is our biggest and most exciting line-up ever with tried and tested record-breaking performance at the Indian box office."
"Our lineup of strong franchise films with mass appeal and already established high brand recall are ideal for unique and exciting co-promotional activities with like-minded brands, both local and international," he added.
The Hollywood producers and film distributors in India, who were inspired by big profitable amounts fetched by the overseas movies, have been showing great interest to market yet to be released new flicks in this territory.
(With inputs from IBNS)