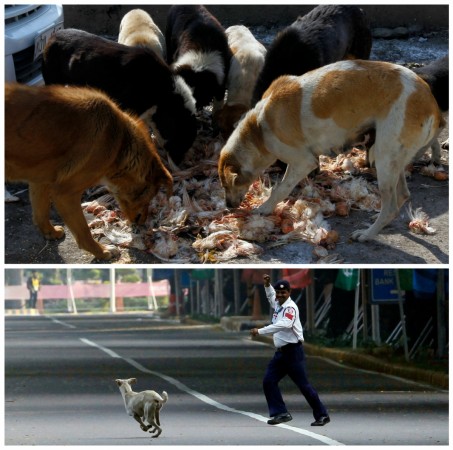 The stray dog attack menace in Kerala has become a hot topic of discussion in the South Indian state after animal rights activist and Union minister Maneka Gandhi sought an explanation from the Muvattupuzha municipality for killing a street dog.
A meeting between panchayat presidents and animals lovers on 24 June in Ernakulam convened to decide on how to tackle the menace took an ugly turn.
After a veterinary doctor suggested killing of all rabid dogs that attack human beings, popular TV anchor Ranjini Haridas and other animal lovers stormed the stage, demanding sterilisation of stray dogs without killing them.
Following this, the panchayat presidents left the venue, saying the animal lovers insulted them without suggesting a proper solution to the issue.
Watch the video below:
''പട്ടികടിച്ചതിനു തെളിവുണ്ടോ ???'' : രഞ്ജിനി ഹരിദാസ്

''പട്ടികടിച്ചതിനു തെളിവുണ്ടോ ???'' : രഞ്ജിനി ഹരിദാസ് ---------------------------------------------------------------------Click Here To Free Subscribe! ► http://goo.gl/Y4yRZGWebsite ► http://www.asianetnews.tvFacebook ► https://www.facebook.com/AsianetNewsTwitter ► https://twitter.com/asianetnewstvPinterest ► http://www.pinterest.com/asianetnewsVine ► https://www.vine.co/Asianet.News#asianetnews #renjiniharidas

Posted by Asianet News on Thursday, 25 June 2015
After the news broke out, social media users have been attacking the anchor on her Facebook page. "It is the common people, who suffers (sic) due to the attack by street dogs, people like you travelling in AC cars and aeroplanes each time can support them, as you are not even seeing any of them," they posted on her page.
Earlier, "Om Shanti Oshana" director Jude Anthany Joseph's open letter to Gandhi had also gone viral on social media. He had requested the union minister "to inform the mad dogs not to hurt human beings."