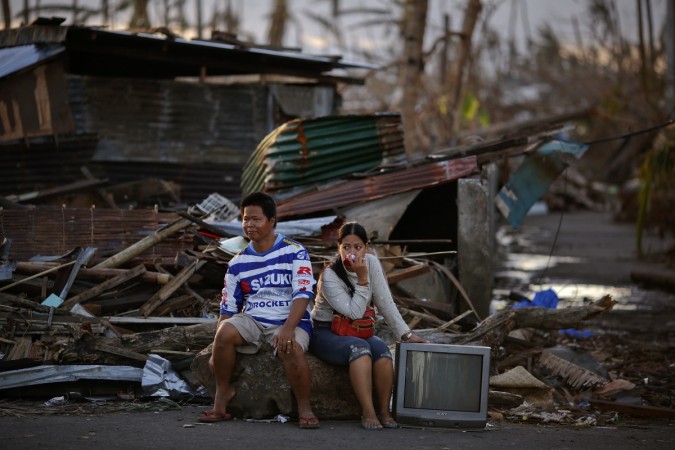 At least 30 people were killed and nearly 10 went missing as a tropical storm, Jangmi, locally called Seniang, hit central Philippines on Monday. The storm brought flash floods and landslides washing away roads and bridges.
Most deaths occurred in eastern and central islands of the nation as well as in areas destroyed by Typhoon Haiyan last year. Several people were buried under mud and rocks when the landslide occurred in Tanauan town in the central province of Leyte, Xinhua reported citing the director of Office of Civil Defence in Western Visayas on Tuesday.
Meanwhile, the National Disaster Reduction and Rescue Management Centre (NDRRMC) said in its report that a 65-year-old man, Mik Cipriano, drowned in Compostela Valley Monday as heavy rain lashed the province, taking the toll to six on Monday.
The landslide, one of the four which took place in Visayas region, buried a house as well.
"The identities of the five fatalities have not been confirmed, but their bodies have been recovered," regional disaster-response director Blanche Gobenciong said.
Gobenciong said they have received text messages about deaths in other parts of the region due to landslides, but these are subject to verification.
A 24-year-old man was reported missing while crossing a river in Compostela Valley province on Monday. The National Disaster Reduction and Rescue Management Centre said 23,629 people in more than 5,500 families in Central Visayas, Northern Mindanao and other regions, have been affected by tropical storm Jangmi.
[With inputs from IANS]