With rom-coms and romantic novels promising us that true love complete with unicorns and rainbows waiting just around the corner, and that we will find that one person who "accepts us for who we are," - even though all actors are unfairly good looking - the expectations for true love have been raised far too high and we are left disappointed when these bars aren't met. Worry not, though, here are some of the most beautiful and more importantly, true stories of real-life couples, that will reaffirm your faith in love, now and forever.
When Irina and Woodford McClellan got married, they never imagined it would be another 11 years before they could be together. In the early 1970s, when Irina was living in Moscow working for the Institute of World Economy and International Relations, she met and fell in love with an American professor McClellan. They got married in May 1974, but in August, when Woodford's visa expired, he was forced to return home.
Woodford tried to visit his wife in Moscow but was denied entry repeatedly. In turn, Irina was denied permission to leave the country, without explanation. The two newlyweds marked their anniversaries with cards, photographs and phone calls.
Over 11 years later, Irina finally received the green light to move to the United States. In late January 1986, she flew into the Baltimore-Washington International Airport. Her husband, whom she hadn't seen in a decade, greeted her with unbearable excitement. Reporters present there captured the heart-warming reunion, and Irina further captured the experience in a book titled, "Of Love and Russia: The Eleven-Year Fight for My Husband and Freedom."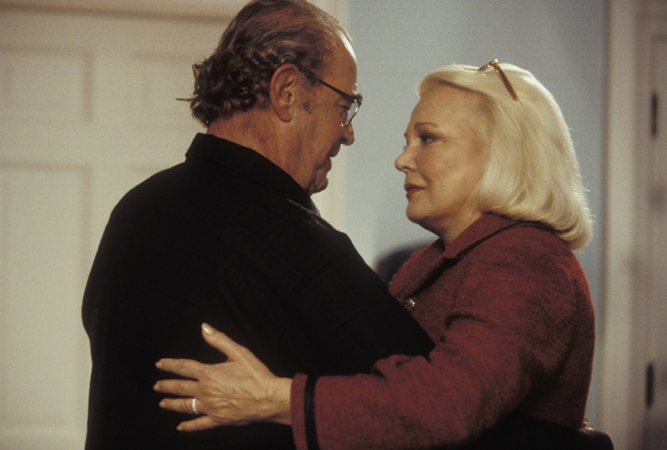 "The Notebook," immortalised by Ryan Gosling, Rachel Mcadams, James Garner and Gena Rowlands on the big screen, heart-wrenchingly depicts the story of a woman who suffers from dementia and her husband who reads their story to her to remind her of their life. The movie, although based on a fictional romance novel by Nicholas Sparks, is strikingly similar to the story of Jack and Phyllis Potter.
Jack, who had a habit of keeping a journal since his childhood had captured their story of romance since the day he met Phyllis on 4 October 1941 and wrote about their meet, "Very nice evening. Danced with (a) very nice girl. Hope I meet her again." A mere 16 months after that first encounter, the two were married. They lived in Kent, England for over half a century before moving Phyllis into a nursing home.
He visits her every day and reads to her from his diaries, reminding her of their family and the love they share, with photographs. The two have now been married for over 70 years.
@laish14 @letterstochrism @STylerKissedMe pic.twitter.com/9Qeni7AfAt

— Chris Medina (@OfficialMedina) June 20, 2013
Chris Medina, one of the most popular contestant of American Idol Season 10, brought tears to millions with the touching story of how Juliana Ramos, his girlfriend of 8 years, was nearly killed in a car wreck just two months before they planned to get married.
"Through thick and think, till death to us part, in sickness and in health, for better and for worse. What kind of guy would I be if I walked out when she needed me most," Medina confirmed his intentions of staying with his girlfriend.
For the audition, Medina sang an original song he wrote for Ramos, which went "When it's love
Yeah, you say them out loud/Those words, They never go away/They live on, even when we're gone/And I know an angel was sent just for me/And I know I'm meant to be where I am/And I'm gonna be".
New Blog:( http://t.co/NVajt6TjHz I love you @OfficialMedina . That will never change. #soulmates pic.twitter.com/acqbai5xWp

— Juliana Ramos (@STylerKissedMe) June 27, 2014
Judge Steven Tyler was so touched by their story and Medina's performance that he whispered to Ramos' ear, "That's why he sings so good, because he sings to you".