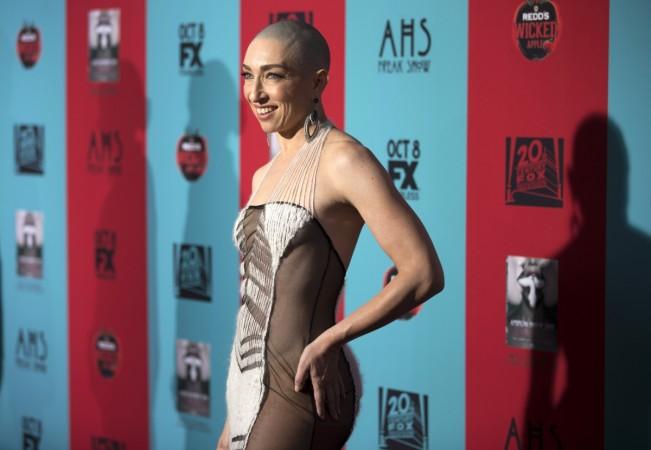 A part of the script of "American Horror Story: Freak Show" containing spoilers on a major character was reportedly stolen from the New Orleans set of the show last week.
The script was stolen after one of the actors left a part of it lying around after reading it, and according to TMZ, one paper containing spoilers on Pepper is currently being shopped around to media outlets. Reportedly, the paper contains spoilers on how Naomi Grossman's character Pepper ended up at Briarcliff Manor.
Commenting on the leak, a representative from 20th Century Fox said: "The theft and unauthorized distribution of our scripts is a very serious matter and we will take all appropriate steps necessary to vigorously protect our intellectual property."
Pepper was first seen in "Asylum" and although her character was killed off, she is once again featured on the show as "Freak Show" is set before the events of "Asylum". The return of Lily Rabe's character Sister Mary Eunice has also been confirmed, and it is being widely speculated that she will be escorting Pepper to Briarcliff Manor.
Pepper was committed to the institution after she allegedly "drowned her sister's baby and cut off his ears." However, she later denied these charges in "Asylum," and several events in season 4 have raised doubts on whether Pepper has been saying the truth all along.
"When my sister's husband drowned her baby and sliced his ears off, he told everyone I did it. They tied me up and paraded me in front of the judge; he took one look at the shape of my head and I was locked up for good. That's how it works for us freaks; we get blamed for everything," Pepper explained in "Asylum" before dying in winter 1966.
"Freak Show" is set in 1952, and the introduction of Sister Eunice is the first major acknowledgement of the connection between the different seasons, Ryan Murphy told Entertainment Weekly last month.
"The interesting thing about doing a show like this is every season is incredibly its own story and its own beginning, middle and end. Its own journey. But we have always from the very beginning in the intertwining mythologies and how things connect," Murphy said.
"This is the first year where we begin to tell you that season two is connected to season four which is connected to season one...there's definitely a rhyme or a reason and a connectedness to all of these seasons, but in the same way, they're standalones, which is the fun of it. But it is a puzzle. And Lily coming back and dealing with Pepper is sort of the first unveiling of that connectedness," he added.