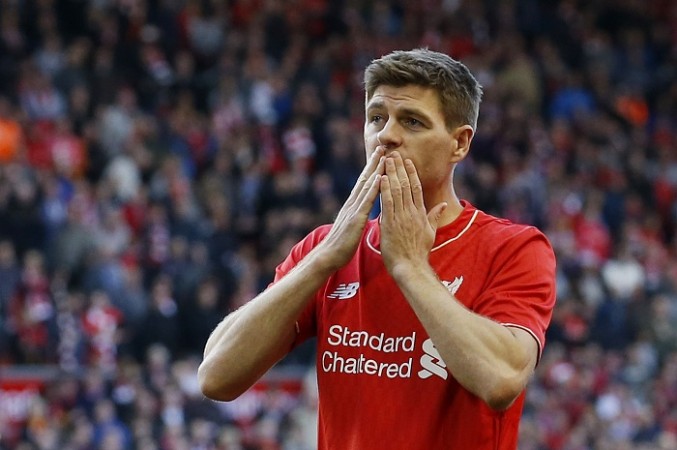 The Reds fans will get a chance to see club's former captain and best player Steven Gerrard sporting the Liverpool shirt once again. He will be part of a Jurgen Klopp team that is set to take on Sydney FC for a post-season match at ANZ Stadium on May 24.
Along with Gerrard, Liverpool will also see the likes of Jamie Carragher, Daniel Agger and Steve McManaman in action as they will play alongside the current Liverpool team as part of a unique concept to mark the club's 125th anniversary.
Also read: Ryan Sessegnon, dubbed the next Gareth Bale, is a summer target for Liverpool
Gerrard, who is now a coach with the Liverpool youth team, is really excited to play in Australia again after the overwhelming reception he received in 2013 when 95,000 fans sang 'You'll Never Walk Alone'.
"I remember 95,000 singing 'You'll Never Walk Alone', coming out. I remember tiers and tiers and tiers of red shirts and flags – just a sea of red in a bowl. It was an absolutely incredible experience, and certainly a touching and emotional moment as well because I think it's the most support I've played in front of," Liverpool.com quoted Gerrard as saying.
The former Liverpool captain also spoke about the current Reds manager Klopp.
"It will be an honour to pull on the Red shirt and play football with an outstanding squad and former team mates - this is what Liverpool is all about, celebrating the family that has been around for 125 years. Our fans in Australia always give us a warm welcome so it'll be a great feeling to see the ANZ Stadium turn red on 24th May," Gerrard said.
"I'm certainly looking forward to being available for selection for Jurgen. Hopefully I can get some minutes. I've been asked the question before and I absolutely would have loved to represent Jurgen Klopp during my Liverpool career."
"I think he's a fantastic manager. I think we're lucky and blessed to have him. I can't wait for him to bring that bit of success back to the club. I'm very confident he can deliver that. We all love him to bits. You can see him taking the first team forward in big strides – we're getting really, really close."