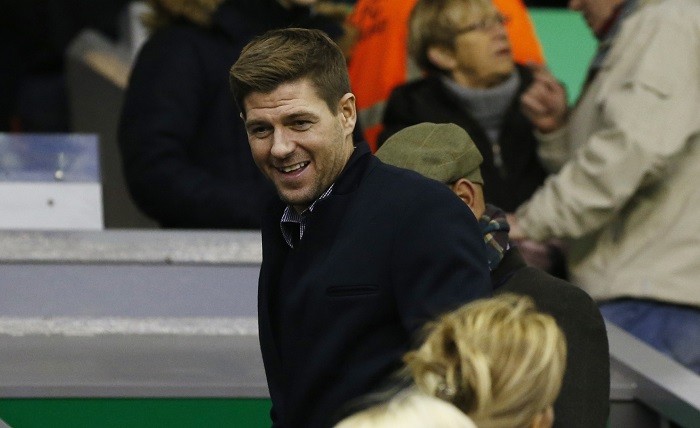 Former England international Steven Gerrard has called it quits from professional football. This is more than interesting for Liverpool fans, who have always had that deep desire to see him on the touchline, as a manager or a support staff.
The question of him becoming a Liverpool manager can be thrown out of the window, for at least six years, with Jurgen Klopp at the helm of things. Klopps' contract ends in 2022. But you never know, in the near future, Gerrard just could be the right person to replace Klopp, when the German decides to walk away.
If that is the case, till then he can hone his skills, may be in the lower division or the Liverpool academy. And then he can gradually climb up the ladder, which is an ideal situation. The same way he did as a player, from the youth team to the first team to captain, and then a legend.
Being a great player does not necessarily translate into a successful manager. The kind of respect Gerrard has gained over the years, he is sure to receive some offers, and he did so as well. MK Dons came calling, and after some thinking, Gerrard felt, it came 'too soon', thus rejected.
There are several things, which Gerrard must learn before taking an important call. Great managers like Pep Guardiola started from teams like Barcelona B, and then moved into the main scheme of things for the Spanish giants.
With Klopp having his own men such as Zeljko Buvac and Peter Krawietz as his assistants, there is not much space for Gerrard unless the German wants to add another assistant. That would be a great thing for Gerrard, who can learn from the master, who is regarded as one of the best coaches in the world.
So what next for Liverpool legend?
There is no doubt about the club willing to have him around as he can prove to be an inspiration for several youngsters, who grew watching the great Gerrard score those powerful long-range goals for Liverpool on a consistent basis.
The best thing for Gerrard at this point of time, if given a choice would be to work in the academy with the youngsters. It is here, Gerrard can be a part of Klopp's long-term plans for the club.
Klopp has always stressed the need for producing players from the academy, and Gerrard can take care of that role, find talent, encourage, inspire them, and help them improve to finally receive the nod for first team football.
Who knows? If Gerrard can make Klopp's dream come true as the former Borussia Dortmund manager has spoken about his desire to see 11 academy players in the future, playing for Reds in the Premier League. That day, Gerrard can be proud of himself, and Klopp, too.
As of now, Gerrard has just taken an important decision of his life. He should not rush things. Klopp knows Gerrard's stature at the club and even hinted something is shaping up in Liverpool for Gerrard.
"I'm not sure you'll be surprised when I say this is not the room to speak about this. When there is something to announce, we will announce it. We've talked, that's clear. One day in the future, there will be something to announce—I'm pretty sure," Klopp said in a press conference on Thursday.