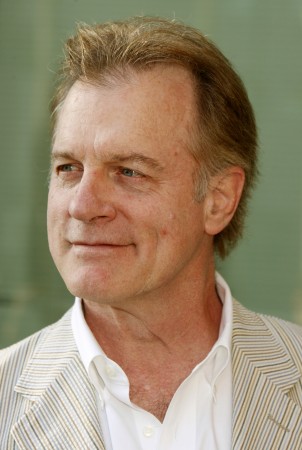 Actor Stephen Collins, who has been accused of pedophilic activities after an audiotape of him confessing to molesting at least three girls leaked, reportedly expressed incestuous fantasies to his then wife Faye Grant just before she gave birth to their daughter.
Grant reportedly sent an email to Collins last year, saying that she was disgusted when he said he was glad she gave birth to a daughter and not a son.
"The comment you made just before I gave birth to our daughter when you said you hoped we didn't have a little boy, because 'you just didn't know if you could keep his little penis out of your mouth' was indication enough that you were sick ..." Grant wrote, according to TMZ.
Grant goes on to add that she "should have followed my gut then, and then again 14 years ago, and kicked your ass to the curb."
However, a source told the entertainment website that allegations in the email are untrue, and that Collins has never received such an email. The actor's lawyer has also accused Grant of peddling the tape for monetary gains.
Collins' lawyer, Mark Vincent Kaplan, told TMZ that Grant has repeatedly used the said audiotape as a means to get money out of the actor during their divorce settlement negotiations.
"Over the course of my representation of Stephen in the divorce case, Faye has repeatedly threatened to give this audiotape to the media unless Stephen agreed to pay her millions of dollars more than that to which she was legally entitled."
Meanwhile, rumours of Collins having committed suicide started doing the rounds late Tuesday night after Los Angeles police responded to a report of a gunshot at the home of "7th Heaven" actor.
However, the actor wasn't home, and there was no evidence of a gunshot, USA Today reported.
Police officials rushed to the actor's Tarzana residence following a tweet from former Baywatch actress Donna D'Errico, who tweeted: "That guy from 7th Heaven lives right around the corner from me & just shot himself a few minutes ago."
She later deleted the tweet, reports noted.