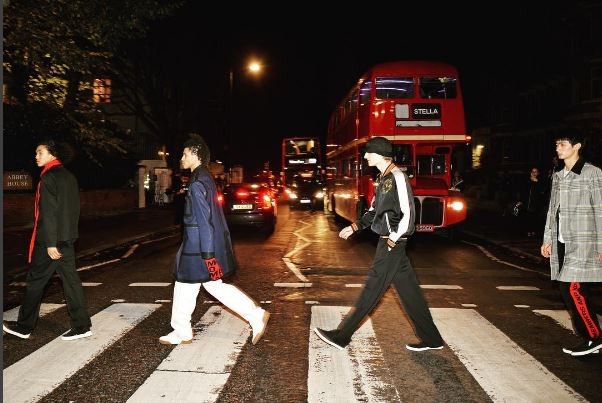 Stella McCartney is known to be a popular name among models and celebs. A runway regular, the designer has dressed A-list stars such as Nicole Kidman, Gwyneth Paltrow, Jennifer Aniston, Pippa Middleton, Kristen Stewart and more.
While the British designer has been one of the most well-known designers for women, men have never had the option to wear her designs -- until now. McCartney launched her first-ever collection for men on Thursday, November 10, along with the women's spring 2017 resort collection.
The event, which was held at the London's Abbey Road music studios, was a star studded one and saw some fabulous creations of the designer. Her debut men's collection features crisp and well tailored suits and shirts in warm shades of blues and blacks, as well as casual wear such as drawstring trousers, sweatshirts and floral, striped shirts, graphic tees, slouchy sweaters and mackintoshes.
Buyers also have an array of trench coats, bomber jackets and raincoats to choose from. The ensemble paired with casual sandals and shoes look fun and fuss-free.
While this might be the first time that men have the opportunity to wear her designs, this is not the first time McCartney has designed men's wear. She has previously designed for husband Alasdhair Willis and has also dressed her father/The Beatles legend Sir Paul McCartney for the Met Gala.
When asked why she forayed into men's wear now, McCartney told Reuters: "It just felt like the right time, it felt like the womenswear was really in the perfect place to then have her man in her life and just to offer that wardrobe to men."
The new collection will be available for pre-order on the designer's webstore November 11 onwards and will hit stores in early-January. Like all of McCartney's collections, this too is leather and shearling free.
Talking about the new line, the 45-year-old told the New York Times: "The desire to marry the Stella woman to a man has been inside me since the very beginning. I want to deliver to men what I deliver to women. A wardrobe, a choice and effortless modern clothes."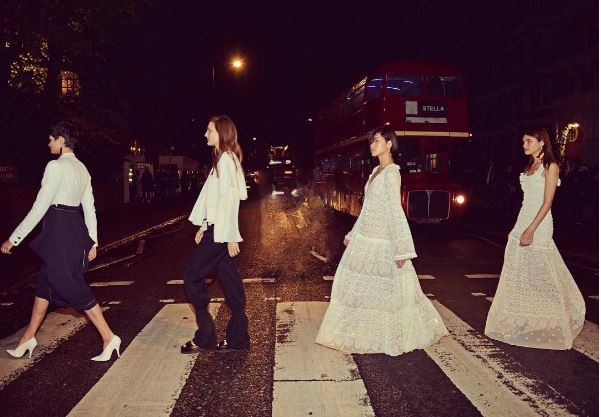 Meanwhile, the women's resort collection included skirts, tops, trousers and jackets in pleasant shades. The pieces came with delicate lace details, polka dots and eye-catching prints.