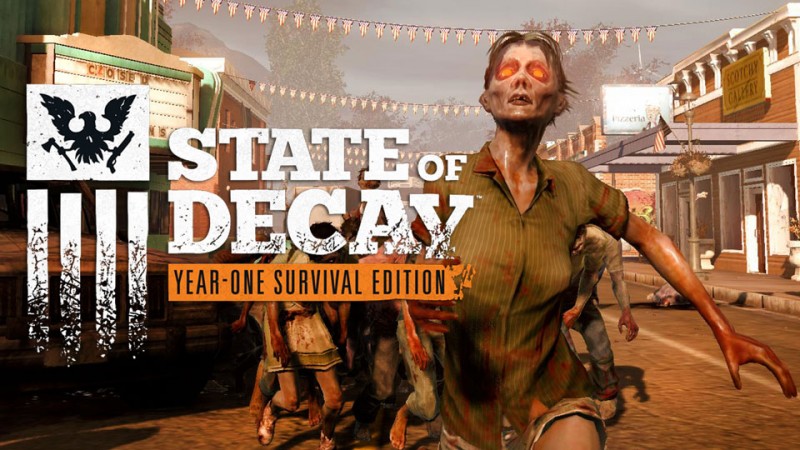 For an open world zombie game as big as State of Decay: Year One Survival Edition, it's almost imperative that you stay on your toes each time you feel a horde is around. This means being equipped with the right set of tools to fight your way out of any difficult situation.
As expected from any open world game, there are several weapons scattered around the maps for you to find. While they aren't easy to locate, a bit of exploration should do the trick for you.
Here's a breakdown of all the weapons that you will come across as you make your way through the game.
Choosing the Right Firearm
There are a host of firearms in the world for you to choose from. It is important to remember that each firearm, whether it's an Assault Rifle, Light Machine Gun, Revolver, or something else, will come with a set of categories that will decide how the weapon will work out in combat. There are different categories such as Accuracy rating, Durability rating and Magazine Capacity for you to make note of. There's also the Influence Cost, which will let you know how much Influence you gain by putting a Firearm into the Supply Locker. Gaining Influence in the game is important, as it is the currency in State of Decay. Usually, the price for removing a weapon tends to be greater than the Influence you gain for putting it in.
The Best Melee Weapons?
The melee weapons in the game can be categorized into three different variations, giving the player to choose the right kind of weapon that will be effective for the situation. While Light Blunt and Light Edged Weapons remain the standard for any player to pick up, Heavy Weapons are actually the ones that will inflict more damage, depending on the player. Heavy weapons may be the most powerful, but they are often slow to swing and the enemy can escape the hit. Melee also drains a lot of stamina and it is better if you have the Powerhouse skill equipped for it. This is a good option if you are taking on zombies from close quarters.
Best Use of Explosives
Like the melee weapons, even explosives can be divided into two different categories. There are the Thrown Explosives that include incendiary stuff like the Frag Grenade and the Pipe Bomb, and should be used to take out large hordes of zombies. It is to be remembered that Thrown Explosives make a lot of noise, attracting more undead. So remember to utilize them well. There are Mines as well that can be created using a Munitions Shop or Weapons Lab. You can choose the Whistling Box Mine which, after being set, will let out a whistle that is aimed at attracting zombies, leading to the Mine exploding in 20 seconds.
[Source: Prima Games]