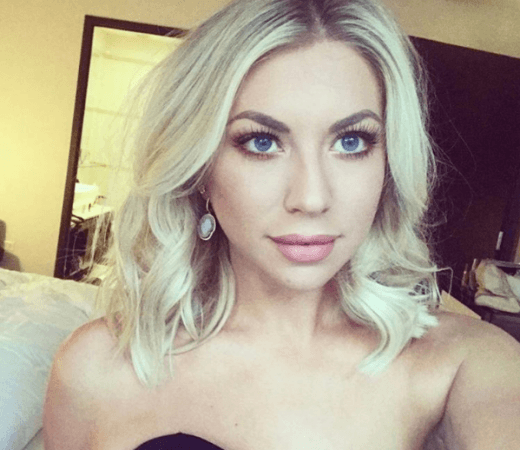 Stassi Schroeder recently took part in a sizzling photoshoot that was featured on Monday's episode of Vanderpump Rules, and it showed the reality show star showing off the results of her breast reduction surgery in a sexy photoshoot.
Also read: Jennifer Lopez flaunts it all in skintight two-piece outfit
However, the 28-year-old asked for some champagne after seeing her wardrobe choices, which consisted of a sheer attire.
"If I'm going to be naked, I need to be drinking," she said.
Schroeder underwent a breast reduction surgery back in 2015, and the photoshoot flaunted her assets to highlight the effects. Schroeder was dressed in a little black lingerie that had a see-through bodysuit.
"That is one way to get your mojo back," said Katie Maloney, who was also present for the photo shoot.
"There's something liberating about just letting your boobs and vagina just hang out for everyone," Schroeder said later.
In November 2015, the blonde beauty explained why she wanted to go under the knife in a podcast, saying her huge breasts were making daily life uncomfortable. "Cause they're too big. It's back pain, and I started bleeding the other day when I was working out because of my sports bra, so I have scabs."
The Bravo TV star added: "It's too uncomfortable and they are so saggy, they look like two tube socks with change in them.
"I still want boobs. I don't want to have an identity crisis. I feel like if I took too much out I might not feel like myself. I want to continue to have boobs," she said on her podcast.