Star Wars fans have already started counting down the days to watch the first full-length trailer of Episode VIII: The Last Jedi, as speculations are rife that it could be released during the D23 Expo. The annual event will be held from July 14 to July 16 at the Anaheim Convention Center in California.
The franchise fans are expecting a greater presence for the upcoming science fiction film at Disney's own convention mainly because Lucasfilm has confirmed they will not be hosting a panel for the movie at San Diego Comic Con (SDCC) this year.
"Our presence at SDCC 2017 will be focused on our booth on the convention floor, so there will be no press events or interview opportunities this year," stated the production company in a press release, according to an unofficial SDCC blog.
Also read Spoilers on Finn, General Leia and Yoda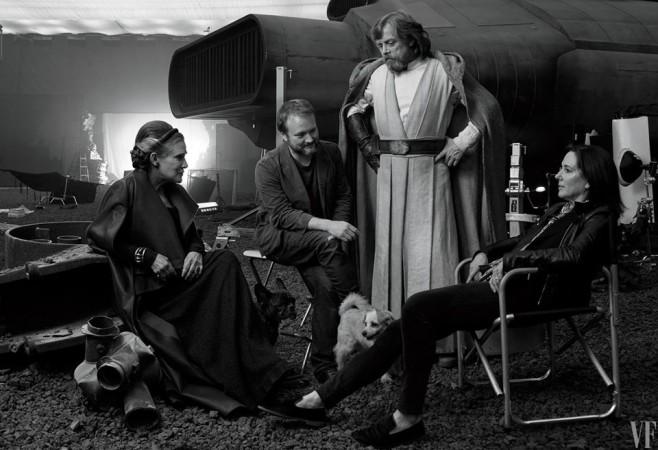 Meanwhile, a leaked set photo of Star Wars VIII has made its way online and it apparently features a Y Wing starfighter. According to Star Wars theorist Mike Zeroh, industry insiders claimed that a Y Wing could be featured in the upcoming film.
"The fact that Y Wings are returning along with A Wings is interesting. It looks like X, Y and A wings are going against the First Order along with the resistance bombers," Zeroh said on his Youtube channel.
The theorist even said that The Last Jedi may not feature the demise of Carrie Fisher's character General Leia Organa because she has a vital role to play in the movie. "She is an important piece in the film. So it will be very much hard to kill off this character. In order to feature the demise of this character, the creators may have to rewrite the entire film," he said.
Watch the teaser trailer of Star Wars: Episode VIII - The Last Jedi below: