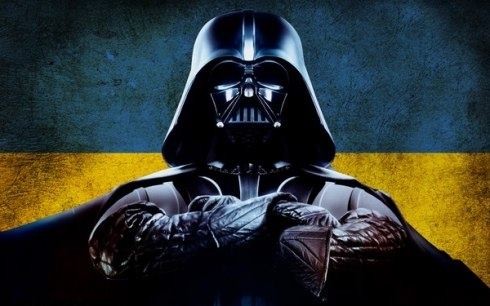 Star Wars standalone spin-off movie Rogue One will be released in the US on December 16 and fans of the sci-fi film series are curious about the role of Sith Lord Darth Vader.
As of now, the character has only appeared for a fraction of seconds in both the trailers. The cast and crew of the film are also tight-lipped about his role in the film. The only official detail available about him is the description by executive producer Kathleen Kennedy. She revealed the villain will have a short screen space, but it will be the key strategic moment, wherein he could loom large.
So what could be the pivotal scene? Does it have anything to do with the Rebel Alliance or the main antagonist Orson Krennic, the Director of Advanced Weapons Research for the Imperial Military?
Recently, a Reddit user came up with new details on Sith Lord Darth Vader and his role in the movie. According to him, the information was obtained through an industry insider during a private screening of Rogue One.
The social media post states that the character has only six minutes of screen space towards the end of the movie. Although he does not use his light saber or harm any of the Rebels, he makes his hands dirty during a showdown with Ben Mendelsohn's character.
The antagonist approaches the pivotal figure right before he departs to infiltrate Tantive IV and starts talking about the Rebels escape. Eventually, he sounds like blaming the villain and it prompts him to choke Krennic to death.
Here is the official synopsis for the film:
From Lucasfilm comes the first of the Star Wars standalone films, "Rogue One: A Star Wars Story," an all-new epic adventure. In a time of conflict, a group of unlikely heroes band together on a mission to steal the plans to the Death Star, the Empire's ultimate weapon of destruction. This key event in the Star Wars timeline brings together ordinary people who choose to do extraordinary things, and in doing so, become part of something greater than themselves. In theaters December 2016.
Watch the trailer of Rogue One: A Star Wars Story below: