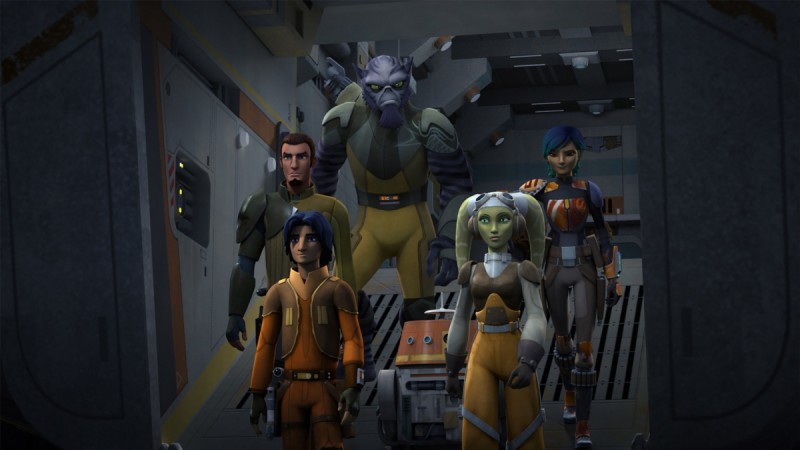 Season 2 of "Star Wars Rebels" concluded with a cliffhanger, and fans are now eagerly waiting to see how the story develops in Season 3 of the series.
Several questions were left unanswered in the previous season, including the fate of Ahsoka after her ultimate battle with her former master Anakin Skywalker, and how Kanan will guide Ezra now that he has joined the Dark Side. Fans are also speculating whether Ezra will join Maul and whether Skywalker will be seen transforming into Darth Vader in the upcoming season.
According to Christian Daily, it seems Ezra and the rest of the Ghost crew will return to the series as Season 3 of "Star Wars Rebels" is all set to debut at Star Wars Celebration in Europe.
Lucas Film has reported that the executive producer and supervising director of "Star Wars Rebels" and "Star Wars: Clone War" will be in London this July for Star Wars Celebration, where they will showcase the first two episodes of "Star Wars Rebels" Season 3.
The official website has said Dave Filoni will attend the event along with some special guests, and fans will get their first glimpse of what the creative team of the series has planned for Kanan and the Ghost Crew.
Season 2 of "Star Wars Rebels" also premiered at the Star Wars Celebration in Anaheim last year, and it seems Filoni has made it a tradition to premiering every season at the event, regardless of the country where it happens.
In other news, it seems this year's Star Wars Celebration will also have members from the upcoming spin-off movie "Rogue One: A Star Wars Story," as director Gareth Edwards will be attending the event along with renowned Star Wars actors Carrie Fisher and Mark Hamill.