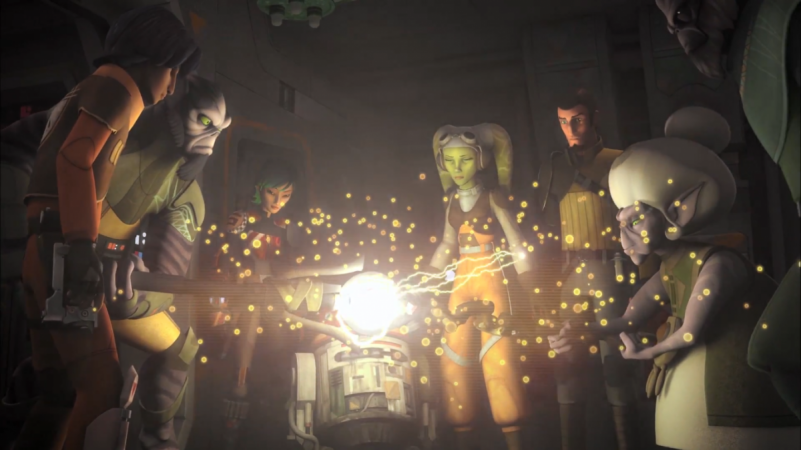 The Season 2 finale of "Star Wars Rebels" ended on an emotional note as one of the prominent characters of the series, Ahsoka, was lost while Ezra got closer to the dark side and Kanan was blinded. However, the ending hinted that the story of Rebels is far from over.
Much to the delight of the fans, StarWars.com has confirmed that "Star Wars Rebels" will return for a third season. It is currently in production and will premiere sometime in 2016.
Outer Places has reported that several unexpected events might happen in Season 3 based on how the final episode of Season 2 ended. The website has stated that while Ezra might join the dark side, Darth Maul might return to avenge his death. However, none of the official Star Wars sources have confirmed the plot of upcoming season.
According to Den of Geek, Marc Buhaj, General Manager at Disney XD, has confirmed Season 3 and has claimed that it will continue the adventures and battle between good vs evil for which the series is known.
"We are proud to bring our audience a third season of Star Wars Rebels, a series that has resonated across generations. The creative team behind the series continues to do a brilliant job in delivering on the key tenets that fans have come to expect from a Star Wars property including adventure, hope and the battle between good vs. evil."
Lucasfilm's Kiri Hart also hinted that the heroes of the series will face new enemies and evils in the upcoming season.
"We're very proud of our incredibly creative Rebels team. The show continues to tell fun, heartfelt, exciting new Star Wars stories week after week, and it's beloved by fans of all ages. Season 3 will see our rebel heroes face new obstacles and find new allies in their fight against the Empire," Hart said.
Thought the official release date is not yet revealed, it is speculated that "Star Wars Rebels" Season 3 will air in the second half of 2016.