With hardly a week left for the release of Star Wars: The Last Jedi, its cast and crew recently walked the red carpet to attend the world premiere of the eighth Star Wars movie in Los Angeles.
From Mark Hamill, Gwendoline Christie, Laura Dern to Lupita Nyong'o, every celebrity put on their best outfit to create a "starry" red-carpet gala.
But Daisy Ridley stole the show with the perfect outfit for The Last Jedi premiere. Slipping into a sequin black gown, the actress had stars of different sizes on the outfit, in tune with the Star Wars theme.
The shimmery black-and-white floor-length dress fitted her slender figure until her thighs and transformed into a tasselled skirt from waist-below.
It was clear that Ridley had put a lot of thought into her attire of the evening: She painted silver -colour nail paint to match the stars, sported gothic-inspired eye makeup, picked out a pair of star-shaped earrings and slipped a thin bracelet on her wrist to enhance her starry outfit.

Ridley slipped into a beautiful pair of black stilettos to enhance her height and flaunt her slender figure. While she looked gorgeous as she walked into the event, the 25-year-old turned heads when she twirled for the cameras, flaunting the tassels of her dress.
While they might not have been as "starry" as Ridley, the actresses of the Star Wars movie did put out a stunning display of gowns on the red carpet.
On one hand where Captain Phasma actress Christie chose to don a metallic gown with a thigh-length front slit helping her flaunt her long legs, Nyong'o chose to show off plenty of skin in a short aqua-green dress.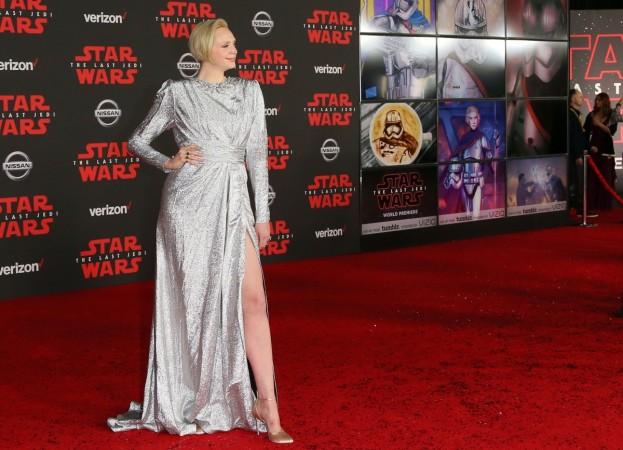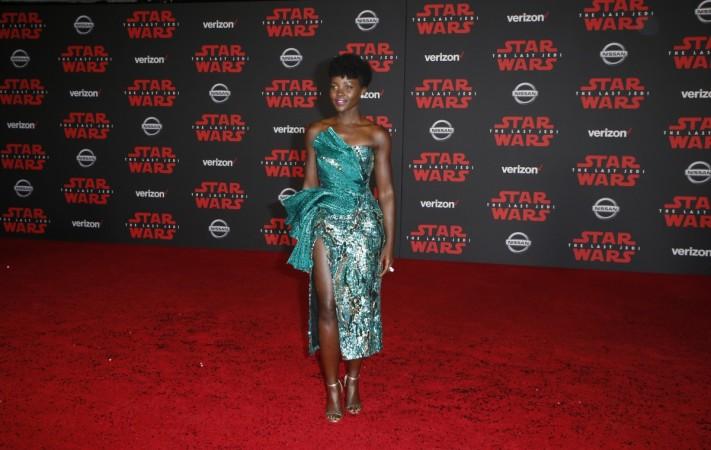 Fans and the Star Wars family obviously miss Carrie Fisher, but her daughter Billie Lourd represented her at the premiere in a silver body-hugging gown.
Actress Kelly Marie Tran was all smiles in a royal red gown that sported a long train.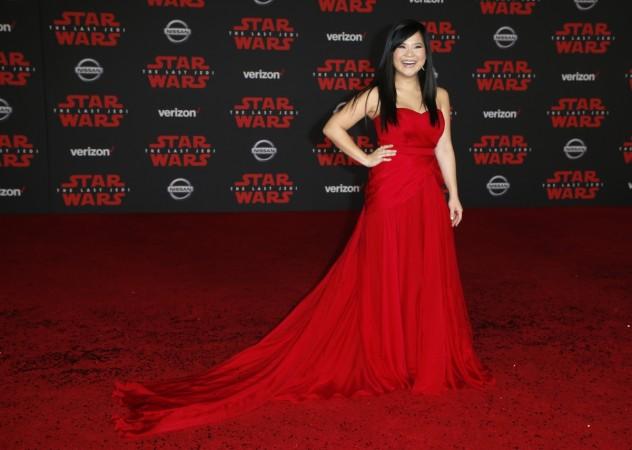 Star Wars: The Last Jedi releases on December 15.