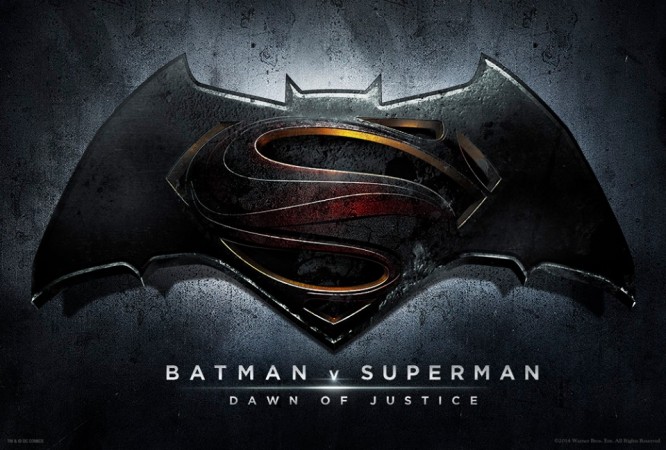 The official trailer teaser of "Batman v Superman" was released by director Zack Snyder on on 18 April via his Twitter handle. However, the trailer has failed to please the fans.
The teaser was not supposed to see the light of the day until this Monday, when it was due to release at the all the IMAX theatres in the US. But earlier this week a mobile recording of the trailer from a Portuguese theatre made its way to the internet that forced Snyder to release the official, and "not blurry, not pirated", trailer.
Meanwhile, the trailer teaser for "Star Wars: The Force Awakens" was released by director JJ Abram on the same day of the trailer leak and both films will release around the same time as well.
Reports suggest Marvel fans had disapproved "Man of Steel", the prequel to the superhero movie, and now they are equally confused with the new movie trailer as to why are the two superheroes fighting each other when, in the book, they help each other to keep the citizens safe.
Fans posted several memes on Twitter. While the "Star Wars" teaser earned an overwhelming response, "Batman v Superman" has disappointed everyone. Even Batman's closing lines "Do you bleed?" has become a joke on Twitter.
This is just the tip of the iceberg because fans are now totally put off with the superhero flick and are switching sides to the inter-galactic episode.
The Hollywood Reporter reveals that may be the plot of the story isn't the only reason why the movie is drawing so much flak. "Star Wars: The Force Awakens" convinces the audience that it isn't just an ordinary sci-fi movie, but is also something that relates to their childhood, "something that they grew up with". And when Han Solo says "We're home", the audience does not have to be convinced which to choose among the two flicks.
So, will the final trailer of "Batman v Superman" be able to swing the audience into its favour or have they already lost the battle against "Star Wars: The Force Awakens"?
Batman pack it in son.. You can't beat a guy who has superhuman breath + can shoot frigging lasers from his eyeballs Batman vs Superman

— Joshua (@TROPICAL_J_) April 17, 2015
I still don't really get why Batman and Superman are mad at each other. And that trailer does nothing to help my confusion. #BatmanvSuperman

— Jennifer Schaefer (@jlschaefer) April 17, 2015
"Tell me. Do you bleed? Do you digest gluten? Do you ski? Do you enjoy the films of Tom Hanks? I have so many questions" #BatmanvSuperman

— Dan Casey (@osteoferocious) April 17, 2015
I'm not throughly impressed with the Batman v Superman leaked trailer, then again it's hard to compete with that Force Awakens trailer

— Mark Huston (@JediMark82) April 17, 2015