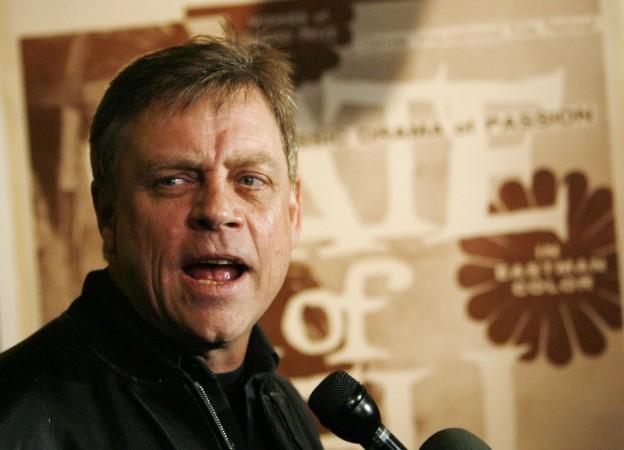 Fans of the original "Star Wars" trilogy were saddened not to find veterans such as Harrison Ford and Mark Hamill in the trailer of the movie that was released recently.
But Hamill, who plays Luke Skywalker, revealed to Entertainment Weekly that their appearance is being saved for later, and noted that the veterans were already given a heads up by director J.J. Abrams and producer and Lucasfilm president Kathleen Kennedy.
"They showed us the footage, that's all their decision, and we'll just have to wait and see," Hamill said. "Of the people involved, I think these kids who are doing these new characters show it is in very good hands."
Although Luke was absent in form, his presence was noted by eagle-eyed fans who said that the sound of a lightsaber activating at the end of the footage could be that of Luke's weapon. This speculation was later confirmed on ABC's Good Morning America, where it was revealed that the lightsaber igniting was indeed the one that was handed down to Luke by Obi-wan Kenobi.
The 88-second trailer of "Star Wars: The Force Awakens" did not reveal anything about the storyline of Luke Skywalker, and Hamill was equally guarded when he spoke about his role to Entertainment Weekly.
However, he did reveal that returning to the role of a farm boy turned Jedi was an emotional one, especially as George Lucas told him years ago that he had no intention of exploring the world beyond the events of "Return of the Jedi."
"I don't know that I'm even completely recovered from my state of shock," Hamill said. "Part of the experience of [Star Wars] in my life was coming down from that, putting it behind me. We had a beginning, middle, and an end. And I certainly, in a million years, never expected to return. I thought, even if they do more trilogies, my story is over."
"George had told us that he wasn't going to do them many, many years ago—but times and circumstances change," Hamill said.