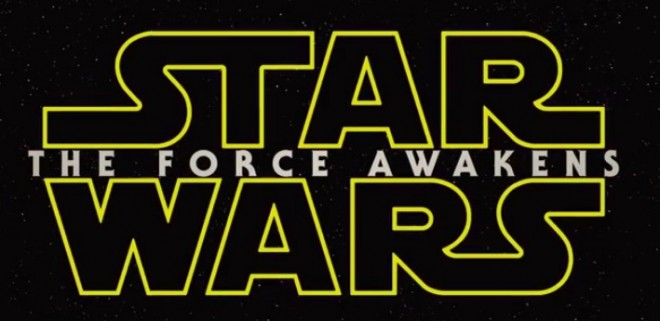 A new footage claiming to be from the sets of "Star Wars: The Force Awakens" has surfaced online. The footage shows four stormtroopers positioned in an industrial setting, and one of the stormtroopers is seen being catapulted by the force of an explosion.
According to Making Star Wars, the 18-second video appears to be from the sequence where Finn and Poe escape from the Star Destroyer.
The authenticity of the footage is yet to be ascertained, but comparing a GIF from the second trailer of the movie to the newly leaked footage suggests the video could be authentic. Rumours suggest that Poe and Finn escape by cramming into a TIE Fighter, and they use its cannons to blast their way out. "This footage could be the result of that," suggests Dork Side of the Force.
In other "Star Wars: The Force Awakens" news, Lucasfilm president Kathleen Kennedy opened up about Rey's fighting style in the movie during a press tour in Japan, and revealed Daisy Ridley trained with "Game of Thrones" choreographer to get her moves right.
"Daisy trained with the swordfight choreographer of 'Game of Thrones'….She learned the bõjutsu fighting style. Rey uses the staff she has in the trailer to fight. Daisy's gotten to be so good at bõjutsu that even grown men on the set fear it," Kennedy said, according to Slash Film.
She also teased about bringing back old characters, and said Boba Fett was important to Lucasfilm.
"Don't worry: Boba Fett is a high priority among our list, please wait. But seeing how the Ewoks could return is a little harder to imagine. It is quite difficult to give the many stars of Star Wars their own stories on film," she noted.
"Star Wars: The Force Awakens" is directed by J.J. Abrams and features original stars Mark Hamill, Carrie Fisher, Harrison Ford, Anthony Daniels, Kenny Baker and Peter Mayhew with newcomers to the franchise John Boyega, Daisy Ridley and Andy Serkis