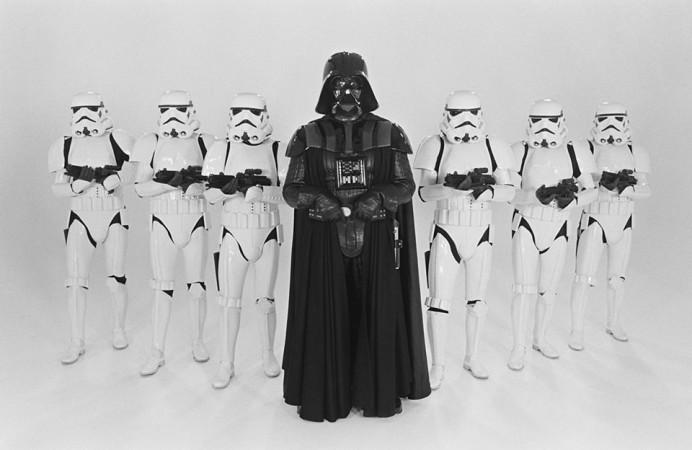 Ever since the first trailer of "Star Wars: The Force Awakens" came out in December, fans have been arguing about the functionality of the new cross-guarded lightsaber, so much so that late-night host Stephen Colbert too found it necessary to pitch in his thoughts on the weapon.
While opinion is still divided on whether the weapon is safe to use, "Star Wars: The Force Awakens" director J.J. Abrams said he has been flooded with emails from people who have ridiculed the design. There were many who have praised it as well.
"I will say that what has been funny ... is since the lightsaber has come out, I cannot tell you how many contradictory emails I have received from people who have both defended it with unbelievably detailed graphics," Abrams told Collider. "I've gotten things that are nuts. And I've gotten people who have shown how it will kill you and how it doesn't make any sense."
"It's been the funniest thing to see the arguments that have developed over this thing," said Abrams, adding that the new design was finalised after a number of conversations.
"It was a sketch that became a whole thing," said Abrams. "This was not done without a lot of conversation. It's fun to see people have the conversation that we had, but in reverse."
The lightsaber in question has two blades projecting from the sides, and one section of fans argue that it could lead to the handler hurting himself. Contradicting this, a YouTube user came out with a video demonstrating that the weapon was not only safe, but could also be potent in the hands of a skilled person.
"Star Wars: The Force Awakens" will hit theatres later this year. Expectations from the movie are high, and actor Mark Hamill urged fans to tone it down to avoid disappointment.
"I'm telling you, it's just a movie," Hamill told Hero Complex blog. "These people that build it up in their minds like it's going to be the second coming of, I don't know what — they're bound to be disappointed."