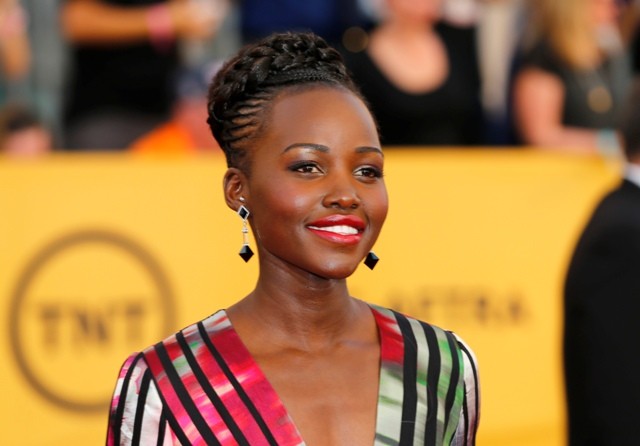 Fans of "Star Wars" saga got a glimpse of actress Lupita Nyong'o in character a few days back, when pictures of her outfitted in a motion capture suit surfaced online.
Although it didn't show what her character would look like, as an official image is yet to be released.
The character's name was first revealed in an exclusive Vanity Fair article in May 2015.
Indie Revolver has published the concept art on its website, and it shows the alien Maz Kanata with an elongated neck and droopy eyes. The final version of the character could be slightly different from the concept art. Click here to see the leaked picture.
The character has been described as a pirate, and she controls a castle where "Galactic travelers, smugglers, and other assorted riffraff" all gather.
It is not immediately known if Nyong'o's character is a hero or a villain, but fans have started finding similarities between E.T and Maz Kanata. Some others note that the character resembles a Kaminoan, a tall, thin species with pale skin from the watery planet of Kamino.
"If we combine the neck from the concept art with the eyes and headshape from the trailer screencap, she does look like an orange Kaminoan," one fan noted.
Analysing the concept art and the little bit of the character that was visible in the previous trailer of "Star Wars: The Force Awakens," another said: "It's hard to tell from the side view in the trailer, but it looks to me like the eyes have been completely changed from the concept art to more closely resemble Greedo's—large, round, black eyes with no pupils—and, of course, the skin is now orange rather than blue-gray."
"Star Wars: The Force Awakens" will hit theatres on 17 December.