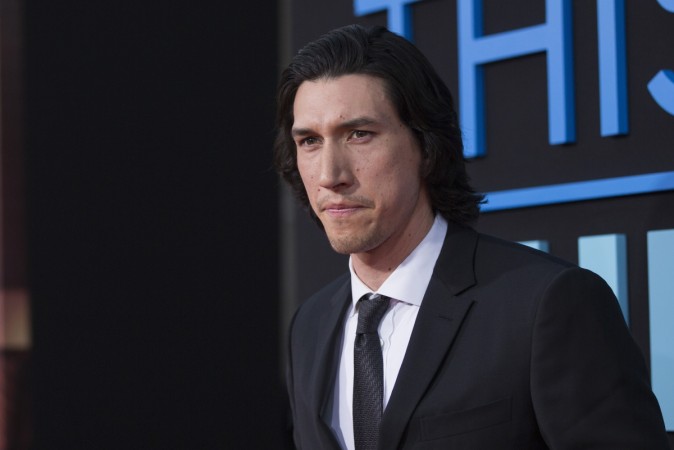 Actor Adam Driver has been revealed as the main villain named Kylo Ren in "Star Wars: The Force Awakens," thanks to photographs from the June issue of Vanity Fair.
Although there have been rumours that the "Girls" actor would be essaying the role of the villain, the media outlet confirmed the news by publishing photographs of Driver in an all-black ensemble with stormtroopers behind him.
Kylo Ren garnered a lot of attention soon after the first teaser aired last year, as it showed the villain swinging a three-pronged lightsaber, which gave rise to much discussion on the practicality of the weapon.
While nothing much is known about the character, Star Wars wiki noted that Kylo Ren lived approximately 30 years after the Battle of Endor.
As for his costume, Indie Revolver revealed last year that Kylo Ren will be wearing a yellow tinged helmet that has a striking resemblance to Darth Vader's famous dome. The website also noted that Kylo Ren's hood and cloak are ragged and tattered in many shots, "but we have no way of knowing if that's his style or if the events of the film leave him in rough shape."
The face mask worn by the character is removable, the site noted.
"Star Wars" fans have been heaping praise at Driver's first look as Kylo Ren, with many noting that he would make the perfect villain.
Meanwhile, Vanity Fair also revealed the characters played by some other actors such as Lupita Nyong'o and Gwendoline Christie. Reportedly, Nyong'o will be playing a space pirate, and Christie will be essaying the role of Captain Phasma, confirming rumours that woman will don the Stormtrooper armor in "Star Wars: The Force Awakens."
"Star Wars: The Force Awakens" will hit theatres on 18 December, 2015. The movie stars John Boyega as Finn, Daisy Ridley as Rey and Oscar Isaac as Poe Dameron, besides veteran actors such as Mark Hamill, Harrison Ford, and Carrie Fisher.