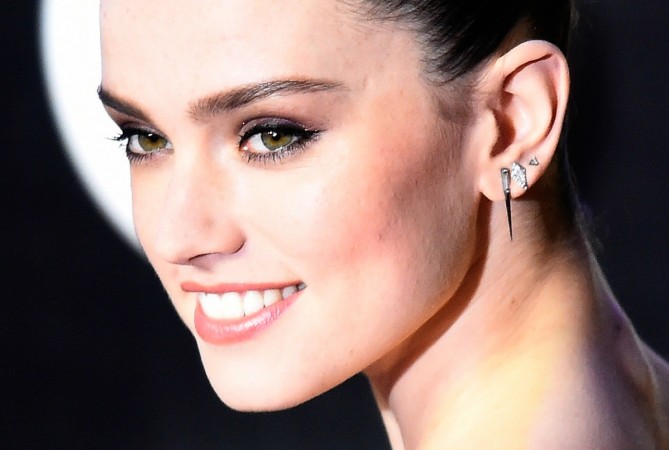 Daisy Ridley, whose portrayal of Rey in last year's "Star Wars: The Force Awakens" was praised by fans and critics across the world, recently expressed interest in playing the iconic video game character Lara Craft in the upcoming "Tomb Raider" movie.
The character was first essayed on the big screen by Angelina Jolie in the 2001 action adventure thriller "Lara Croft: Tomb Raider" and its sequel "Lara Croft Tomb Raider: The Cradle of Life" that was released in 2003.
In an interview with the Hollywood Reporter at the Empire Awards in London, Ridley said she was aware of the fact that there "have been conversations" of her portraying the role of Lara Croft. However, she cleared the rumours and said that she hasn't been offered the role yet.
"I'm waiting for someone to say 'I want you, let's do it,'" Ridley said.
Though Ridley said that the script for the reboot is not ready yet, Roar Uthaug (of "The Wave" fame), who will be directing the next "Lara Croft" movie, said that the film will be based on the new "Tomb Raider" video games.
Earlier, Uthaug had told IGN, "I think making Lara Croft feel like a real human being, that's definitely something we want to bring to the big screen as well."
The character of Lara Croft is voiced by Camilla Luddington of "Grey's Anatomy" in the latest Tomb Raider video game "Rise of the Tomb Raider" (2015). Besides lending her voice, Luddington also did motion capture for archaeologist-adventurer's role.
Ridley's co-star John Boyega, who played the role of Finn in "The Force Awakens," supported the idea of Ridley playing Lara Croft and told the Hollywood Reporter that she would be perfect as the iconic character.
"I played 'Tomb Raider' the game, it's a new take and I think the movies are going to be based on that version," Boyega said.
"But I texted Daisy and was like, 'this is you!' and 'you need to get on that because you could be Lara Croft.' She should be."
Currently, both Ridley and Boyega are filming "Star Wars: Episode VIII," which is scheduled to be released Dec. 15, 2017.