The first full-length trailer of Star Wars: Episode VIII - The Last Jedi apparently got a release date and it is much more interesting than the teaser, according to leaked details.
Thanks to legendary actor Mark Hamill, the franchise fans have already started counting down the days for the official footage. According to a tweet by him, the video will be screened in the next few weeks.
When a franchise fan wrote on Twitter, "@Starwars today is a great day to release the new trailer for #Star Wars #TheLastJedi #rianjohnson @HamillHimself @JohnBoyega", the 66-year-old cast member immediately replied, "Watch Monday Night Football on Monday October 9th – for no reason in particular."
Also read Mark Hamill hints at shocking plot twist for Luke Skywalker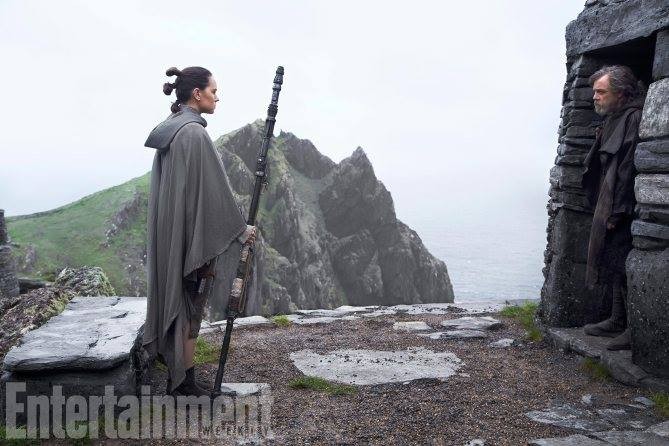 Hamill's message captured the attention of several social media users and rumour mills started speculating an October release for the new footage. But the tweet was quickly deleted by the actor.
Meanwhile, Star Wars theorist Mike Zeroh claimed that the first full-length trailer of Star Wars: Episode VIII could be screened in the second or third week of October. "The release date range of The Last Jedi's new trailer is October 14-19," he said on his YouTube channel. Zeroh also shared some leaked scene descriptions of the footage.
Check out the LEAKED scene descriptions of Star Wars: Episode VIII trailer below:
A wide shot of the island with a massive thunder storm is visible in a distance

A quick shot of dozens of TIE fighter detaching from the Dreadnaught over the planet decor.

Finn and Rose running through the main casino jumping over game tables

CBPD speeders zipping through an alley way

Rey holding her stuff looking at Luke Skywalker opening something in the cloaking with Hamill's voice played over the shot.

Close up shot of Luke observing Rey swinging the saber around in front of the iconic structure from the first teaser trailer.

Back shot of Rey sprinting toward a fire

A shot of Kylo Ren touching his scar in anger looking out a window.

There is a wide shot of a new flagship that appears to be part of the Resistance going through space over an unknown planet.

A panning camera of Ahch To with both Luke and Rey side by side looking at the ocean on a cliff

An altered shot of Rey inside the cloaking with her lightsaber. Hood is over her head and this shot has her igniting the saber.

A birds-eye-view of the main casino in Canto Bight with speeders taking of at night. The speeders have a distinctive sound.

Back shot of Luke climbing up the steps with Rey as their heads turn around. They appeared to be looking at something.

Finn and Poe running through the Resistance base of decor with many explosions