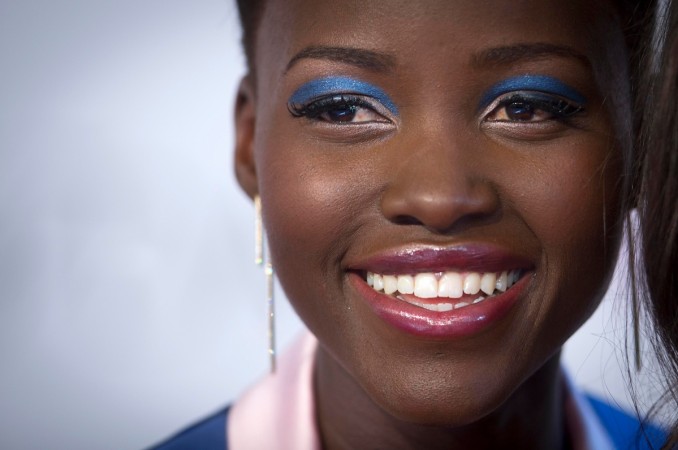 "Star Wars: Episode VII" is already under production and on Monday, it was announced that "12 Years a Slave" actress Lupita Nyong'o and "Game of Thrones" star Gwendoline Christie have been cast in the epic space drama.
It is not yet known what roles they would portray, but industry insiders believe that the actresses would be cast in roles that would fully exploit their caliber.
"I could not be more excited about Lupita and Gwendoline joining the cast of Episode VII," said Lucasfilm president Kathleen Kennedy, according to Mail Online. "It's thrilling to see this extraordinarily talented ensemble taking shape."
Meanwhile, leaked photos from the sets of the movie hint that the new J J Abrams directed movie is ditching heavy use of computer generated imagery or CGI.
The deserts of Abu Dhabi will double as Luke Skywalker's home planet Tatooine, and images obtained by TMZ show a four-legged alien creature that resembles a pig, two busted robots, and a lot of extras in the garb of their characters.
Reports have it that the four-legged alien creature will be manned by a five-man team inside its belly, and it is set to appear in two scenes that will be filmed in the market place of Tatooine.
Unfortunately, none of the movie's main cast members appear in the pictures.
In late May, fans of the movie franchise were given the glimpse of what the brand-new Star Wars alien would look like, when Abrams released the first behind-the-scenes video to launch "Star Wars: A Force For Change," an initiative to find creative solutions to some of the world's biggest problems.
At the time, Twitter exploded with a lot of comments appreciating the director for depending on CGI effects that were used in George Lucas' prequels.
Hot damn, this puppet alien from the upcoming J.J. Abrams Star Wars Episode 7 is awesome: http://t.co/3BOV1OUC4e

— Miktar (@Miktar) May 21, 2014
I'm so happy to see that the first Star Wars Episode 7 creature is a puppet and not CG. http://t.co/2flcoAGbZP — Chris (@VisibleKing) May 21, 2014
The new movie will feature "Star Wars" legends Harrison Ford (Han Solo), Carrie Fisher (Princess Leia), Mark Hamill (Luke Skywalker), Anthony Daniels (C3PO), Peter Mayhew (Chewbacca) and Kenny Baker (R2-D2) along with some new faces such as John Boyega, Daisy Ridley, Adam Driver, Oscar Isaac, Andy Serkis, Domhnall Gleeson, and Max von Sydow
"It is both thrilling and surreal to watch the beloved original cast and these brilliant new performers come together to bring this world to life, once again," Abrams said while annonuncing the cast.
"Star Wars: Episode VII" is set for a Dec. 18, 2015 release.