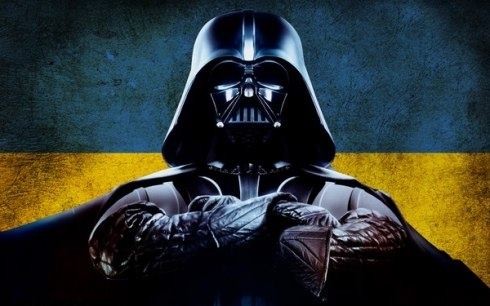 An important scene from the "Star Wars: Episode VII - The Force Awakens" showing, an all-in-dark villain making a Darth Vader like entry, to burn down 'Kira's village' with the assistance stormtroopers equipped with flame-throwing capabilities has been leaked online. [Spoiler Alert]
The leaked scenes from the Star Wars: Episode VII, which now officially has been renamed - The Force Awakens, take place on a remote desert planet in the galaxy. [Click here to see the glimpse of The Force Awakens movie set.]
For eager fans waiting for trailers of the movie, which is jointly made by Disney and Lucasfilm and with J.J. Abrams as director, the leaked scene offers quite a deep glimpse into what is to come. The movie is expected to be released by the end of December, 2015.
Recently, the Star Wars producers announced on the official Twitter page that "Star Wars: The Force Awakens has completed principal photography."
The latest leak posted by the MakingStarWars focuses on the principal villain in the movie reaching an unknown village on an alien planet. The leaked scene was taken from the 'Star Wars: Episode VII—The Force Awakens' story board and is described in mere three frames of the film.
The first scene shows the landing of a ship that is said to be a mixture of the Imperial design and the Sandcrawler design.
In the scene, an all-in-black villian makes an iconic entry quite similar to how Darth Vader has been seen is the older Star Wars films. There have been speculations that Darth Vader might be resurrected for Star Wars 7.
The villian is seen coming out of the spacecraft accompanied by two Stormtroopers. Meanwhile, there are several more Stormtroopers already on the planet.
The objective is said to destroy the village where John Boyega's character who is with "Kira" played by Daisy Ridley resides.
The Stormtroopers,who now have the flame-throwing capabilities are said to feature in this scene from Star Wars 7,where they are seen destroying the entire village.
The Stormtroopers, however, face a strong resistance and even lose troopers. In one of the scenes, a wounded Stormtrooper is helped by his fellow soldier, who is also wounded. The Stormtroopers finish their task and the whole village is set on flames.
Similar to how Luke Skywalker loses his home, in the new movie, the villain, hunting for the character played by John Boyega, burns down his entire village.
In the first movie from the franchise, the Stormtroopers had burnt Luke's home and killed everyone when they came looking for two droids.
The event may force Daisy and John's characters to begin their journey in "Star Wars: Episode VII—The Force Awakens."
"I believe this signifies the "you can't go home" moment in the film. In A New Hope, Luke Skywalker rejects his call to adventure. In response, to make him take the journey, his home, along with his Uncle Owen and Aunt Beru are burned alive by Stormtroopers," notes Jason Ward of MakingStarWars.