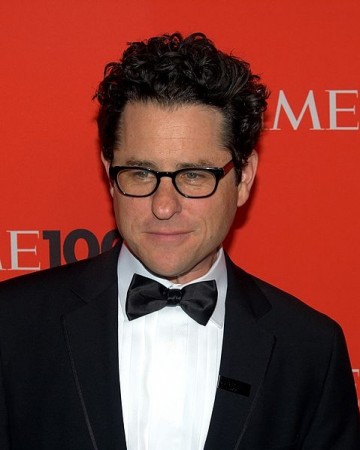 "Star Wars: Episode 7" is yet to release. However, the first footage of the film was recently revealed by director J.J. Abrams on Wednesday on the film's official website. In the footage Abrams could be seen talking to fans from Abu Dhabi and telling them how a lucky one can win a trip to London and be a part of "Star Wars: Episode 7's" shooting.
As Abrams speaks to his fans, random crew members can be seen walking around. In the background, huts and people in their "Star Wars" costume could also be seen. Suddenly, a random creature carrying bird cages, on its back interrupts Abrams and gives a nod to him. The creature then walks back.
Meanwhile, regarding what the fans should expect from "Star Wars: Episode 7," Abrams suggested that it will be extremely original and not something which has been done before.
"It's going to be an evolving thing. I would say we are working really hard to make a movie that feels as emotional and authentic and exciting as possible. Whatever your favorite Star Wars movie is and how to compare it is really sort of subjective, " he said about the script of the movie to Entertainment Weekly.
Reportedly, there are many fans who are giving advice to Abrams on how to approach the film and quite interestingly the director is open to what fans have to say.
"It's been nice to see that how important it is and to be reminded how important it is to so many people. We all know that [creator George Lucas'] dream has become almost a religion to some people. I remember reading a thing somewhere, someone wrote about just wanting [the new film] to feel real; to feel authentic. I remember I felt that way when I was 11 years old when I saw the first one. As much of a fairy tale as it was, it felt real. And to me, that is exactly right," he said.
"Star Wars: Episode 7" is expected to hit theaters on 18 December 2015