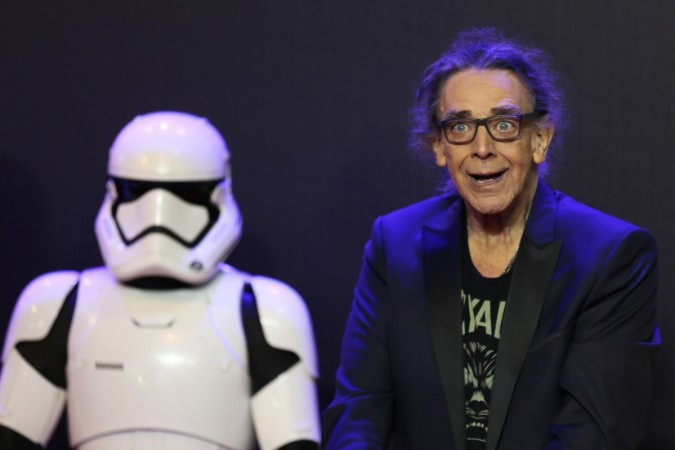 Apart from the evergreen trio of Han Solo, Luke Skywalker, and Leia Organa, Chewbacca (also known as Chewie) is probably the most adored original Star Wars character ever. A faithful friend of Han, he has accompanied the trio on almost all of their adventures and though it has been years since he was introduced to the fans, it seems his hunger for more thrill and action hasn't reduced a little as the viewers witnessed it in the latest movie in the franchise, "Star Wars: Episode VII – The Force Awakens."
The iconic character has been portrayed by Peter Mayhew, who has played the role of Chewbacca since 1977 when the first movie in Star Wars franchise, "Star Wars: Episode IV – A New Hope," was released.
Born on May 19, 1944, Mayhew has portrayed Chewbacca in several other Star War films and related ventures like "Star Wars: Episode V – The Empire Strikes Back," 1982 mockumentary "Return of the Ewok," "Star Wars: Episode VI – Return of the Jedi," motion simulator "Star Tours," "Star Wars: Episode III – Revenge of the Sith," "The Force Awakens," and the upcoming untitled "Episode VIII."
As the actor celebrates his 72nd birthday, here are some of his most popular quotes and experiences with the Star Wars movies:
"I think that Star Wars revolutionised not only sci-fi movies, but also the entire industry in the way that things are done."
"This has been the best thing that ever happened to me."
"I think by that time I knew where Chewie was going, and he left me to do what was called for, because the character had been well established. You know, it was like putting on a second skin by that time."
"I can go out in public without being recognised. If I want to be recognised in public, it will happen."
"When you consider that you're a character that doesn't speak, but you've still got to react to the other actors, you've got to make a noise of some kind."
Source: Brainy Quote