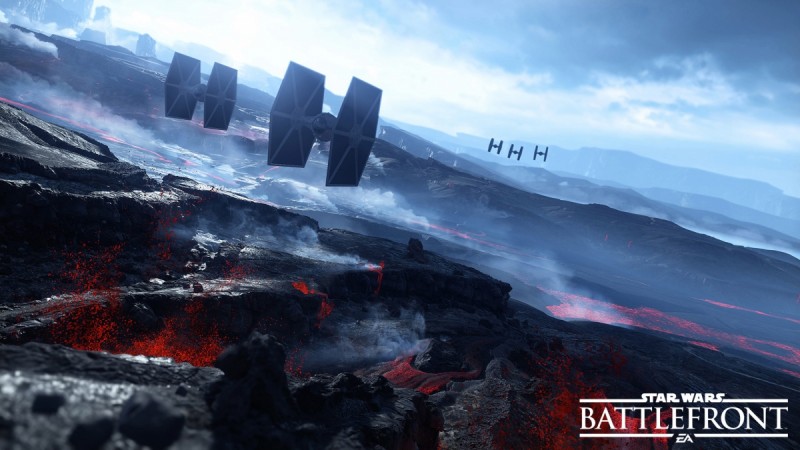 If you are waiting to play the split-screen mode for the upcoming Star Wars: Battlefront on your PC, you might be in for some bad news. According to reports related to the next Star Wars game, it has been revealed that the split-screen mode for the game will remain exclusive to its console versions.
As revealed recently in an official blog post on the Star Wars: Battlefront site by community manager Mathew Everett, while answering some of the burning questions regarding the upcoming title, the split-screen mode for the game will only work out for the likes of Xbox One and PS4.
The game's split-screen mode is said to support up to two players in the mission mode, while the missions, themselves, will include Battles, Hero Battles and Trials. And with the new changes, it seems like console users will be able to play them in both offline and online co-op.
Apart from that, Everett also revealed that the game's mission mode will not grant players the experience for the multiplayer mode. However, instead players will need to earn credit that they will be able to use to unlock rewards.
As far as the game's Walker Assault mode is concerned, Everett revealed that vehicles in the mode will be tied to a sort of power-up system and that players will be able to spawn inside the vehicle.
However, players will be offered limited time to do so, in order to "allow more equal distribution of the vehicle power-ups amongst all players."
But that's not all. Apparently, according to him, players will not be able to fly a Y-Wing since they are only support vehicles that are limited to a number of modes.
What are your reactions to the latest Star Wars: Battlefront revelations made by the company? Let us know in the comments section below.
[Source: Twinfinite]