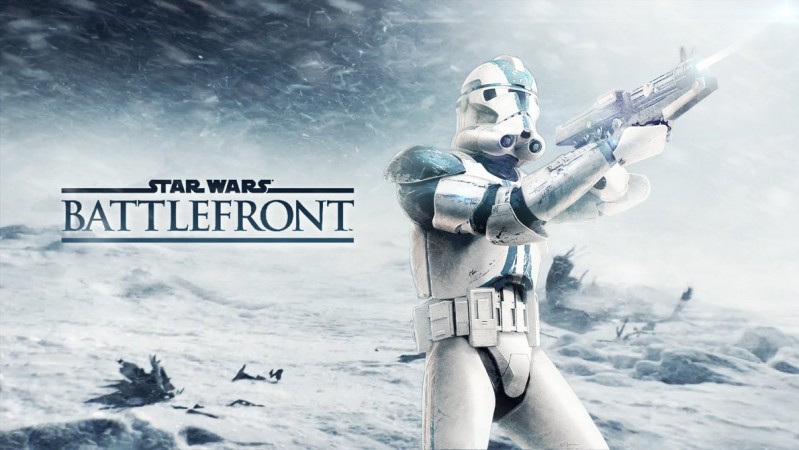 Just when we thought another batch of details for the upcoming Star Wars Battlefront would be hard to come across, it seems like popular game retailer GameStop has landed onto some intricate details about the game. And according to those details, Star Wars Battlefront should release on 10 December.
As of now, the eagerly anticipated reboot of the treasured action game series based on the Star Wars universe is almost upon us. But while we await an official release date for the game, GameStop Italy has listed the title with a release date in the early weeks of December. The game was earlier speculated to be revealed this month.
But before most of us mark the news as something that's not really official, it has to be said that such a release date does indeed make some sense. Well, for starters, it's been set right in the middle of the upcoming holiday season when most of the big names, teased all through the year, slowly start coming out.
Furthermore, a release date such as that could also make a lot of sense since it's also set at a time period when the game can manage to generate added popularity for itself with the help of the upcoming 'Star Wars Episode VII: The Force Awakens' movie that will indeed release before the game does.
That said, this is just a GameStop listing and nothing has been mentioned officially about the release date for the game. So, for the time being, everything here has to be taken with a pinch of salt. However, what need not be taken with a pinch of salt is the fact that the new Star Wars game is indeed real and very much on the cards.
Star Wars Battlefront, set to be released for Xbox One, PS4 and PC, is currently awaiting its much-anticipated debut trailer that will be released on 17 April, at 10:30 am Pacific.