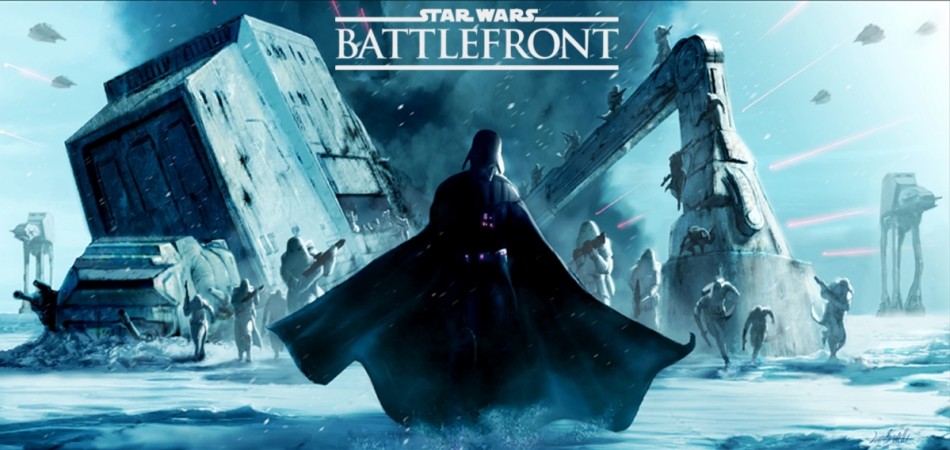 Publisher Electronic Arts revealed that the much-anticipated debut trailer for the new Star Wars Battlefront game will be released on 17 April, at 10:30 am Pacific.
We haven't seen much of the game after it was first announced in 2013. The game was previously expected to arrive in summer 2015 alongside the new films, according to CFO Blake Jorgensen. Jorgensen also said the Battlefront series, in the past, had performed "extremely well".
However, at that time, beyond a brief teaser trailer for the game, EA and DICE remained quiet on what the new Star Wars Battlefront game would offer. EA Games executive Patrick Söderlund talked about conceiving the project as a "rebirth of the brand" from EA and DICE.
EA had previously signed a ten-year deal with Star Wars franchise owner Disney in 2013 for new games based on the series to be developed by two of its best studios: Battlefield series group DICE and Dead Space maker Visceral Games.
Later, following news that EA would be attending the Star Wars Celebration event in April 2015, it confirmed that Battlefront would be seen at the show. The Star Wars Celebration is set to take place from 16-19 April, although no one was really sure at that time as to which day of the show the company would finally unleash the Battlefront details.
"We could not think of a better or more appropriate place to debut the game officially for the first time than the premier event that celebrates the Star Wars universe and the legions of fans who have fallen in love with it," EA said. And now, the new details for the game's debut trailer are sure to be widely welcomed by fans.
However, for those who won't be able to attend the event, know that the new trailer will be released at some point of time during the show. But it's unclear if that will happen at the same time when it's also being aired for the attendees.
Nonetheless, those who will be present at the Star Wars Celebration "will have a chance to see gameplay behind closed doors during the show at our official booth along with a few other activities starting that Friday," according to EA.
Star Wars Battlefront is currently set to release during holiday 2015 for Xbox One, PlayStation 4 and PC.