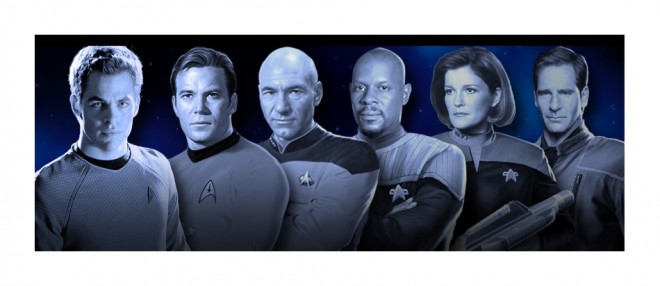 "Star Trek 3" that is set for release on 8 July, 2016 -- in tune with the science fiction entertainment franchise's 50th anniversary -- will start production later this month. The upcoming movie, dubbed by many as "Star Trek Beyond", is going to create new worlds and species, promises director Justin Lin.
In a recent interview, the director of "Star Trek 3" said that the movie would be focusing on "creating whole new worlds and species". Christian Today also quoted Lin as saying that the story would go further beyond Klingons and Romulans.
The movie will focus on where the "Star Trek" TV show left off, unlike the first and second instalments directed by JJ Abrams, who is busy with "Star Wars: The Force Awakens" and passed on the directorial hat to Lin.
"As great as J.J.'s films were, there's still a lot to be mined from these characters... They haven't really gone on their five-year mission, so what we experienced in the TV show hasn't been touched on yet. That sets up an opportunity for exploration and the deeper you go, the more you are examining humanity. Those are the things that I absorbed as a kid and hope to tap into and embrace and celebrate," says Lin
The all new and fresh "Star Trek" movie written by Simon Pegg and Doug Jung will have Chris Pine, Zachary Quinto, Zoe Saldana, Karl Urban, John Cho, Anton Yelchin, Idris Elba, and Sofia Boutella in pivotal roles.